Headline
— 01 September 2015
— by Rowland A. Parks
CAYO DISTRICT, Mon. Aug. 31, 2015–The latest public embarrassment to hit the Belize Police Department is that a police corporal who is the driver of Prime Minister Dean Barrow's wife, Kim Simplis-Barrow, the Special Envoy of Women and Children, has been charged for murder.
     Police issued a press release late this afternoon confirming that they have charged one of their own for a murder that occurred over the weekend in the Cayo District.
   Superintendent Sinquest Martinez, the lead investigator in the case, told us this morning that before the end of the day, police would formally lay a charge for the murder of the Nicaraguan man, Edwardo Manuel Perez Sanchez, 31, whose body was found on a feeder road about two miles from the junction of the George Price Highway and Young Gial Road, in Teakettle, Cayo District, on Saturday around 5:45 a.m.
   And true to his word, late this evening, police, in a press release, stated, "Reference 'Murder' sent in Police Incident Report dated 31/08/15 regarding Nicaraguan national Edwardo Manuel Perez Sanchez found dead in Teakettle, Cayo District, on 31/08/15 at 12:03 p.m., police formally arrested and charged 33-year-old Police Corporal Ryon Wagner of Camalote for the crime of murder."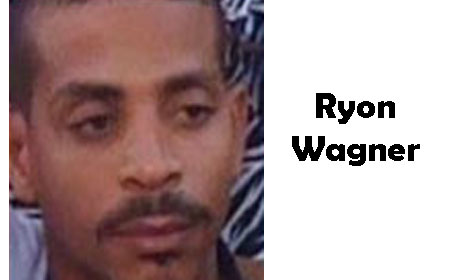 Martinez had told Amandala this morning, Monday, that actually two police officers are being investigated for the murder.
   When asked how it is that his homicide investigation led to the detention of two officers who were being held at the police's holding cell in Belmopan, Martinez would only say that he had gathered that information while conducting his investigation.
   Neither would Martinez say if he knows the motive for the shooting of the Nicaraguan, who was employed as a laborer at Santander, and who, according to Martinez, has no known relative in Belize, but, resided with friends.
   Martinez said that one expended shell was found at the crime scene, but he noted, "I would have to have the forensic lab determine what kind of caliber weapon was used. I am not an expert in that field."
   In their press release today, police said that Belmopan police had visited a feeder road, located about 2 miles in from the junction of the George Price Highway and Young Gial Road, Teakettle, where they saw a Hispanic man, dressed in a pair of long blue jeans pants, a blue T- shirt and a pair of brown Timberland boots, lying on the road, with his head and face covered by a black T-shirt, apparently dead.
   His body had two apparent gunshot wounds to the head, said the release, and it was transported to the Western Regional Hospital, where he was pronounced dead on arrival.
   Police reported that their initial investigation revealed that on Saturday, about 5:52 a.m., a man was driving through Young Gial Road when he saw the lifeless body of Sanchez lying on the side of the road, and called police.
   While police would not disclose the motive for the homicide, Amandala has spoken with a knowledgeable source who told us that robbery might have been the reason for the murder, and that Sanchez was killed because he recognized the men who had set out to rob him.
   Martinez said he does not know how long Sanchez had resided in Belize, but he had a work permit that allowed him to be legally employed at Santander.
Related Articles
Share
About Author
(0) Readers Comments