LADYVILLE, Belize District, Thurs. July 26, 2018– The body of Samuel Cosme, 39, was found with a number of stab wounds on Monday morning on a feeder road near Haulover Bridge. Not many details were initially revealed by police, except that his shorts, slippers, and a hat were found a distance away from him, and his red pickup truck was also found abandoned on the opposite side of the road.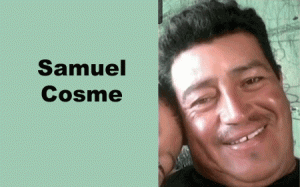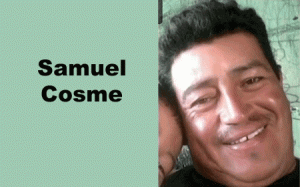 Cosme, who was a construction worker, was last seen by his family on Mahogany Street Extension on Sunday, and he told them he was going to Lords Bank to meet with some coworkers. It had also been reported that police were looking for a woman who they believe was with him at the time of his death.
Reports had surfaced that a woman had been detained by police, and she was believed to be the main suspect in Cosme's death. However, police have confirmed today that the actual suspect is a man, and he has been detained.
According to Assistant Police Superintendent, Alejandro Cowo, Cosme and the aforementioned woman, whose identity his family says they know, and who they say is "more than just a friend" of Cosme, were travelling in a vehicle in the area where Cosme's body was found, but the vehicle got stuck on the roadside. The two then stopped a passing car for assistance.
Although the details are still blurry, police believe that the man driving the car that they stopped for assistance, was the person who stabbed Cosme. Police also believe that this was a crime of opportunity.
The man, who is currently detained, has been in police custody at least once prior to this incident.
As of 5 p.m. today, however, the media was informed by police that Reainard Ferguson, 33, a resident of Neal Pen Road, has been arrested and charged with Cosme's murder.
When asked if the woman who was with Cosme, seemingly up until the time of his death, had witnessed the incident, ASP Cowo said, "Not exactly."
With respect to rumors that the woman had lured Cosme to his death, Cowo said that there is no indication that this is the case. According to him, it was on the basis of the information that she provided that they were able to detain the male suspect.
Cosme leaves behind a wife and three children.