SAN IGNACIO TOWN, Mon. Jan. 25, 2016–The family of a female student, 15, of San Ignacio Town, is struggling to understand why she committed suicide behind their house this morning.
Reports to Amandala are that at about 7:00 this morning, her mother went into her room to wake her for school, but she was not there, and they then began to search for her. The horrified family found her behind the house, hanging by the neck from a rope that was attached to a beam.
The girl was quickly cut down and rushed to the San Ignacio Hospital, where she was declared dead on arrival.
Police said that there were no signs of violence on the body, and foul play has been ruled out.
The motive for the suicide is not known.
The death of this teenager is the second suicide to have occurred in less than two weeks. On Tuesday, January 13, another teenager, 15, also of San Ignacio, took her life in her family's house. She was found hanging by the neck in her room with a rope that was attached to a beam in her room.
Police said that the contents of the suicide note that was found in her schoolbag could not be disclosed.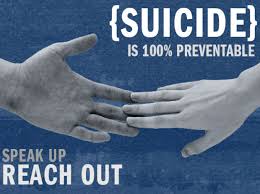 Related Articles
Share
About Author
(0) Readers Comments