General
— 09 September 2015
— by Albert J. Ciego
TURNEFFE ISLANDS, Belize District, Mon. Sept. 7, 2015–The National Coast Guard and the Belize City Police Department have reportedly suspended a search-and-rescue operation around Turneffe Island and the surrounding area in the Belize District, to find three Belize City men who have been reported missing at sea since Saturday, August 29.
       The missing men are Giovanni Murrillo, 29; Jerome Bowen, 32; and Donovan Usher, 20, all of Belize City.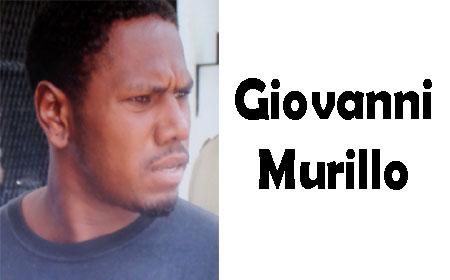 Last Thursday, August 27, the men had travelled from Belize City to Turneffe Island to recover a boat and were to have returned to the city that same day, but have since disappeared.
        The Coast Guard was alerted when a missing person report was made by the families of the men on Saturday, August 29, and they began the search effort the following day, Sunday.
      Ten days after the men disappeared at sea, the men have not yet been found, despite the efforts of the Coast Guard to find them. .
        Donovan Usher is of East Indian descent, has a fair complexion and a low haircut and is about 5 ft. 6 ins. tall. He has dark, brown eyes; and has a tattoo on the right side of his neck marked "Rest in Peace, Dominique."
        Giovanni Murrillo has a brown complexion and brown eyes; is about 5ft. 6ins. tall, and weighs about 167 lbs. He had a low haircut, was slightly bearded at the time, and was last seen wearing a pair of grey ¾ Dickies pants, a white T-shirt and black Old Navy slippers.
       Jerome Benson Bowen is of dark-complexion, has shoulder length dreadlocks, is slim-built and about 5ft. 7ins. tall and has the number "20" tattooed on his stomach and "Thug Life" tattooed on his right hand.
      Anyone who sees the three men or has information that could lead to their recovery is urged to contact the nearest Police Station or the Belize Coast Guard.
       However, Giovanni Murrillo's father is giving up hope of them being found alive, but says that if his son is dead, he would at least want the body recovered, so that he can give him a formal funeral. Murillo's mom has likewise said that she is giving up and leaving everything to God.
Related Articles
Share
About Author
(0) Readers Comments