BELIZE CITY, Mon. Nov. 30, 2015–Although Belize was spared many major storm events during this year's Atlantic Hurricane Season, which concludes today, November 30, the El Niño phenomenon which suppressed storm activity in the Caribbean led to very dry conditions which caused "severe drought" in northern and western Belize, as well as hotter than normal temperatures during the summer months—oftentimes feeling like in excess of 100 degrees.
This was confirmed by Chief Meteorological Officer Dennis Gonguez, who informed today that: "The strong El Niño event prevented even the tropical waves from supporting significant amounts of rainfall as they crossed the Caribbean Sea."
The unusual heat which made many uncomfortable during the summer months was also a consequence of El Niño, Gonguez confirmed to Amandala.
Information published by the National Meteorological Service indicates that drought conditions should continue into the dry season. A drought warning is in effect for northern, inland, and central coastal areas of Belize, while a drought watch is in effect for southwest Belize. Drought concerns will continue to year-end.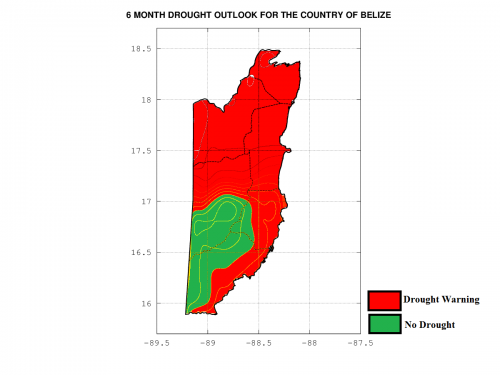 Despite the extended drought forecast, there has been periodic reprieve, as the dry conditions were recently alleviated towards the end of the rainy season, with two major flood events occurring only weeks apart.
Gonguez said that one of these systems moved across the country over the weekend, of the 17th and 18th October and dumped 28.75 inches of rain over a three-day period, primarily over the Belize City area. On the Saturday alone, Belize City received 10 inches of rainfall, causing evacuations of certain flood-prone parts of the city.
Gonguez said that the second spate of rains which resulted in flooding of central, western and southern Belize in November was worse because of the prior flood event. Additionally, its impacts were more widespread.
Belize was minimally impacted by tropical waves, and a few smaller systems forming in the Gulf of Honduras area.
"This put an end to some of the rainfall shortage that was being experienced around the country," he added.
Gonguez forewarned that Belizeans should not become complacent, thinking that next year's hurricane season will be the same as this past season, since the El Niño will transition into a neutral phase early next year.
According to Gonguez, the El Niño phenomenon should fade out around May and June next year. This, he said, could lead to heightened storm activity next season.
The season summary provided by Gonguez reveals that the 2015 Atlantic Hurricane Season was below average. There were 11 named storms, 4 hurricanes and 2 major hurricanes, categories 3 to 5 on the Saffir-Simpson scale. This was slightly below the season average of 12 named storms, 6 hurricanes and 3 major hurricanes. The initial season forecast had predicted 7 named storms and 3 hurricanes but 1 major hurricane.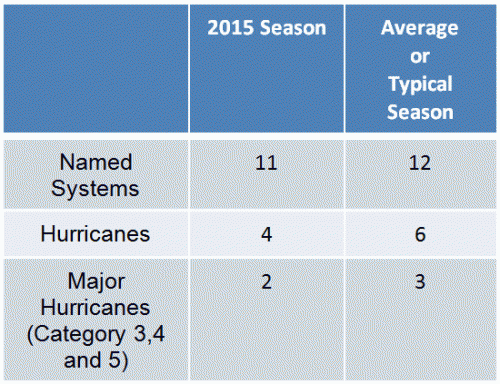 Although the season officially opens on June 1, the first named storm emerged as Ana on May 8.
The year's most destructive Atlantic Hurricane was Hurricane Joaquin, which swept over Central Bahamas as a category 5 storm. The National Hurricane Center's (NHC) summary said that Joaquin, which maxed out at 155 miles per hour, killed 34 people.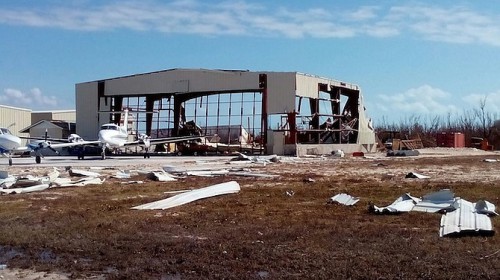 "Based on a, 30-year (1981-2010) climatology, two named storms typically form in the Atlantic basin in October, with one becoming a hurricane. A major hurricane forms in October once every other year," the NHC said.
The 7 tropical storms formed were Ana, Bill, Claudette, Erika, Grace, Henri and Ida; while the 4 hurricanes were Danny, Fred, Joaquin and Kate, for a total of 11 named storms. The two major hurricanes were Danny and Joaquin.