Dear Editor,
The news that Styrofoam made it to the list of zero-rated items is alarming. To drive the knife deeper, the biodegradable options are not part of that list.
Styrofoam is a health hazard in many ways – when in contact with hot food, it leaches styrene, linked to cancer and birth defects. It clogs our waterways, where the fish we eat are exposed to bits of foam easily mistaken as food. It pollutes our landscape visually and physically, affecting the psyche in ways that might not always be recognized. As if the people who live here don't deserve better.
Perhaps this move is to assist small food businesses, legitimate but this is uncreative, short-term and has a larger negative impact. Perhaps someone has a special interest and benefits from this new bill passed or from continuing to truck more waste to the landfills.
No one will say having Styrofoam food packets lying about is attractive. But many of us have gotten too used to it. We make do and accept it, perhaps because the option is "cheap" and convenient and sometimes we don't know better.
Great responsibility then lies in the power of the policy makers – GOB – to know better. To be informed of global movements against single use plastic and Styrofoam. Our neighbors like Guyana are beginning to make moves on enforcing their ban and at least serious considerations/conversations are taking place. Just a few days ago was Kenya's move.
Belize is a very small country, land-wise. We need to manage it right and GOB cannot encourage people to choose the cheaper, harmful product over a more expensive, life-friendly one by implementing this zero-rated policy.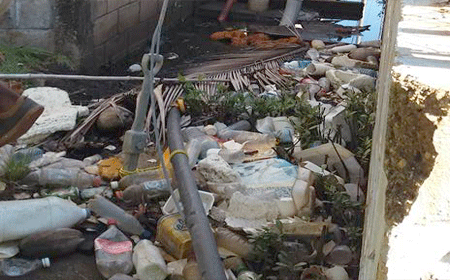 I hope GOB moves to support life-friendly products and provides a fair playing field in the market through other tax exemptions or strategic policies. A ban would be the next step, complemented by research and development in local manufacturing of packaging from corn or sugarcane waste, palm leaves and providing tax benefits for businesses who want to prioritize life-friendly approaches. But for now we need to be thinking of phasing out Styrofoam and other single-use plastics. The zero-rated move is doing the exact opposite.
I hope to see more conversation about our waste from all sides. That we too as individuals will think of carrying a small garbage bag to put our personal trash in, or better yet, carry some of our containers when we go out for celebrations. Perhaps it will be a Styrofoam-free Saturday BBQ for September in our households. If we have taught our kids that it is OK to throw their trash out the window of a vehicle or onto the sidewalk, we can also teach our kids how to be responsible for their trash and bin them right.
For an easy start, I hope the City Council will come up with better designs for public waste bins with heavy lids so Styrofoam packages do not fly back out into the sea and surroundings.
So as the September celebrations approach, I hope the Government of Belize will ponder on what it means to love and serve the country, human and non-human. We are dependent on the health of Belize's waters, marine life, air and earth.
For the love of home, Belize.
Miriam Loh-De Shield
Belize City
Related Articles
Share
About Author
(0) Readers Comments