General
— 05 August 2017
— by Micah Goodin
SAN PEDRO, Ambergris Caye, Thurs. Aug. 3, 2017-Earlier this year, the administration of Prime Minister Dean Barrow introduced new taxes to meet the 80-plus million-dollar deficit it had in its proposed budget for 2016/17.
One such tax measure is a hiked-up departure tax of $55 US that tourists must pay before leaving the country.
The move by the Government of Belize (GoB) was condemned by key stakeholders in the tourism industry, including the Belize Tourism Industry Association (BTIA), which had indicated that Belize was already one of the most expensive countries to visit in the region.
The BTIA has not yet shared data on the impact of the hike, but one of two domestic airlines in the country has already been hit by the increased departure tax, which ballooned from BZ$7.50 to BZ$32.50.
Tropic Air today announced, in a statement by its CEO, Steve Schulte, that it would suspend its flights to Chetumal and Merida in Mexico, as well as to San Pedro Sula, Honduras.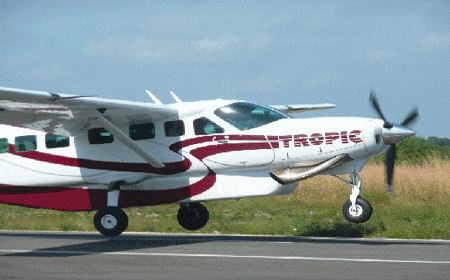 There will be no flights to these destinations after September 2.
The statement by Tropic Air indicated that the decision, "comes after an in-depth analysis" of their performance over the last four months.
The statements hinted that there was a decrease in travel to these destinations following the May 1 introduction of the departure tax increase.
Tropic Air thanked its loyal customers for accessing the service which it introduced over 5 years ago and expressed its regret that it is unable to "sustain the growing losses."
Passengers who had booked flights to the destinations cancelled will be contacted and arrangements will be made to accommodate them.
Flights to Cancun, Mexico, and Roatan and Flores, Guatemala, will continue.
Amandala could not reach CEO Schulte for a comment.
We do note that Tropic Air's rival, Maya Island Air, does not provide services outside the country.
Related Articles
Share
About Author
(0) Readers Comments