HATTIEVILLE, Belize District, Mon. Sept. 25, 2017–A 78-year-old man is dead, and police now believe he was murdered.
According to police reports, at around 9:10 p.m. on Thursday, September 14, they visited the East Windmill area of Hattieville, where they saw the lifeless body of Karl Leslie, 78, lying on the floor of his bedroom.
Twenty one minutes later, his body was checked for a pulse by a nurse at the Hattieville Health Center, and none was found. Leslie was then taken to the morgue at the Karl Heusner Memorial Hospital (KHMH).
When he was first certified dead, police believed that it was simply a case of sudden death. However, with the completion of an autopsy, police now believe otherwise.
Today, police press officer Rafael Martinez told the press, "Initial findings showed no signs of foul play on the body… However, the post-mortem [exam] has indicated that there might have been other factors that may have contributed to his death…"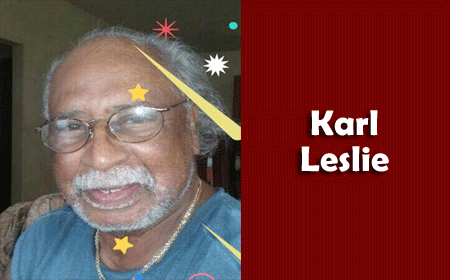 Martinez said that no one has yet been detained in this matter.
A relative close to the deceased today told Amandala that they are clueless as to why anyone would want Leslie dead. According to that relative, the autopsy revealed that there was blunt force trauma to the head, suggesting that he was fatally hit.
Leslie, a Belizean retiree from Florida, leaves behind two sons, three grandchildren, and one great grandchild. As a result of the autopsy, police are now treating the matter as a death investigation that is ongoing. No one has been detained so far.