MILE 42, PHILIP GOLDSON HIGHWAY, Mon. Dec. 2, 2019– Apart from the 7 persons who died in a terrible accident on Wednesday, November 26, there were two more deaths last week due to two other traffic accidents. A man, Esteban Arana, 53, was killed on the Southern Highway on Wednesday night in a hit-and-run accident, and Carolyn Moxley Gillis, 79, an American tourist, was killed at Mile 42 on the Philip Goldson Highway at about 3:30 Thursday afternoon.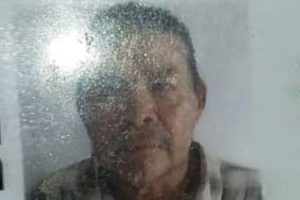 Esteban Arana
Gillis and six of her family members, who are all tourists from the USA, went on a tour in the Orange Walk District. They were returning to the city with their tour guide, in a tour van when on their arrival between Mile 42 and 41 on the Philip Goldson Highway, the right rear wheel of the van suffered a blowout, causing the van to flip and overturn.
As a result, Gillis was thrown out of the overturning vehicle and she landed on the pavement. She suffered massive head and body injuries and died immediately.
ACP Joseph Myvett said that the group of Americans had arrived in Belize on a cruise ship and they were returning to the Tourist Village to get back on their ship.
Myvett said that the van was driven by Henry Gillett. Gillis' family members all suffered varying degrees of injury, and they were taken to the Northern Regional Hospital, and treated and later released.
Arana and Gillis were two of a total of nine persons who lost their lives due to traffic accidents that occurred between Wednesday and Thursday of last week.