BELIZE CITY, Thurs. May 14, 2020– One of the largest international airlines in the region, Avianca (AVH) from Colombia, has gone bankrupt as a result of the major blow that COVID-19 has inflicted on global tourism. On Sunday, May 10, 2020, the airline filed for Chapter 11 bankruptcy in the US Southern District of New York due to the "unforeseeable impact of the COVID-19 pandemic," according to a public statement.
Avianca is the world's second longest running airline (operational since 1919) and is the third largest Latin American airline based on market share, employing over 20,000 people from the Latin American region and 14,000 Colombians. While the airline does intend to continue its operations during the bankruptcy process, the company intends to close its branch in Peru and "renew its focus on core markets".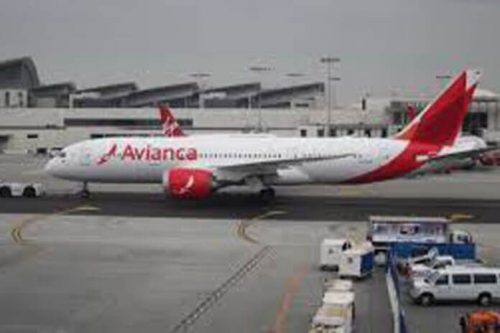 According to Avianca, 88% of the countries in which the company operates are under total or partial travel restrictions, including Belize. This has resulted in an 80% reduction in consolidated revenue for the company and has led to their decision to file for bankruptcy in order to "protect and preserve their operations."
The company stated that on a daily basis, they conduct 700 flights; however, flights have been completely grounded as of March. According to CNN, analysts have noted that the airline was already fighting a low credit and battling difficulties due to sudden changes in board control and management.
Much like Avianca, both Belize's municipal airlines and international airlines which serve the country have taken a huge hit due to COVID-19. As of April 2, 2020, Tropic-Air had suspended all passenger flights for 30 days and had to let go a large portion of their staff.
Likewise, the Philip Goldson International Airport has been closed for several weeks, which has contributed heavily to the economic collapse being faced by the country due to the halt on Belize's tourism.
Feature photo: Anko Van der Werff, Avianca CEO