Photo: Kenroy Coote
by Charles Gladden
BELIZE CITY, Mon. Mar. 13, 2023
On Monday, March 13, 48-year-old Kenroy Coote from the Kings Park area of Belize City was arraigned for burglarizing All Saints Primary School on Saturday, March 10; and 32-year-old Kriston Smith, a former public officer of Belama Phase 3, was charged for burglarizing a structure belonging to the Magistrate's Court over the long weekend.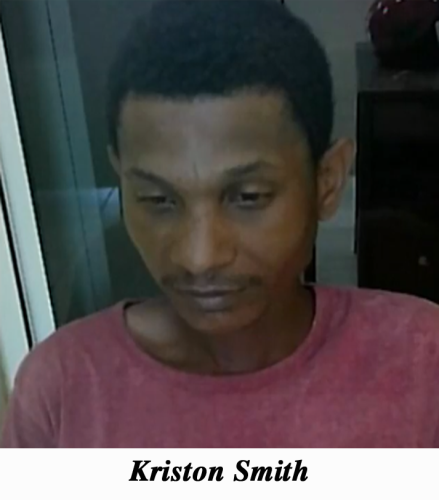 Reports suggest that Coote broke into the school and snatched a projector with an estimated value of $5,000. When he appeared in court, he pleaded not guilty, but he was not granted bail, as he had also been charged for a previous offense.
Meanwhile, last weekend a small zinc structure that is being used by the Prosecution Branch of the Belize Police Department was broken into, and the burglar stole an assortment of office supplies. According to reports, on Friday, March 3, the door had been locked by the sergeant in charge for the weekend; but when a police corporal arrived on Monday morning, he saw that the door was broken and the inside had been raided.
ASP Fritzroy Yearwood of the Belize Police Department told reporters that they have detained Smith and believe that it was a crime of opportunity for him.
Coote was remanded to the Belize Central Prison until May 12, while Smith was offered bail of $6,000 and sureties of $3,000 and a $1,000 bail for a similar crime. However, he was unable to meet bail and remains in police custody.