BELIZE CITY, Mon. Oct. 26, 2020– As it stands, voters in Belize who have tested positive for COVID-19, and whose quarantine period will extend past the general elections on November 11, will not be able to cast their vote. Prime Minister Dean Barrow announced during his last press conference that voting by these infected persons just "cannot be permitted."
Many in the public and political realm believe that this decision by PM Barrow and, presumably, the National Oversight Committee, is unconstitutional and riddled with discriminatory overtones. Some political candidates in the north of the country, an area hit hard by COVID-19, have spoken out against the pronouncement.
The statistics from the Office of the Director of Health Services (DHS) show that the majority of active COVID-19 cases in the country remain in the north, in the Orange Walk and Corozal Districts. Many voters, especially in the Orange Walk District, will be denied their right, and area representatives and standard bearers will also lose some of their supporters.
People's United Party (PUP) standard bearer for Orange Walk North, Ramon Cervantes, called the decision discriminatory and a violation of a person's fundamental rights. He added that PM Barrow owes the nation an apology.
Jose Mai, the PUP area representative for Orange Walk South, said that it is an unconstitutional and judgmental decision, and Orange Walk East PUP standard bearer, Kevin Bernard, said that Prime Minister Barrow spoke "out of turn", and that he (the Prime Minister) has no authority to make such a decision, given his lame-duck status.
 While the UDP candidates did not openly oppose the decision made by their maximum leader, Carlos Zetina, UDP standard bearer for Orange Walk North, said that he believes that everyone has a right to vote, even COVID-19 positive persons.
The area representative for Orange Walk South, Lupe Magana-Dyck, suggested that those who are infected with the virus could have been given a safe place to vote.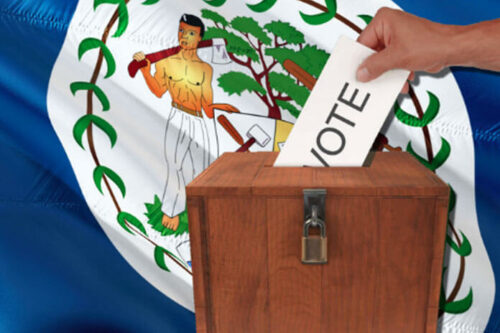 Orange Walk East area representative (UDP), Elodio Aragon, agreed with Prime Minister Barrow's decision, but said it is left up to the Chief Elections Officer to make a final call.
Chief Elections Officer, Josephine Tamai, has told local media that individuals in quarantine will have to be cleared of the need for further quarantine by the Ministry of Health authorities, with proof that they have been declared COVID-19-free, to be allowed at the polls to vote.
Those persons in quarantine are not provided for in the proxy voting laws, and will not be allowed to use that avenue to vote, she added, as previously said by Prime Minister Barrow.
Our upcoming general elections are the latest of a series of elections in the region to be held during the COVID-19 pandemic. Earlier this year, St. Kitts-Nevis, Suriname, Jamaica, and Trinidad and Tobago all held general elections.
None of these countries outrightly disallowed COVID-19 positive persons from casting their vote.
In Suriname, reports are that the government suspended a "partial confinement decree" for two days to allow the population to vote. The Jamaica Observer reported that Jamaican citizens who were required to stay in quarantine were allowed to leave for the purpose of voting.
They were required to follow all COVID-19 protocols, and had to go to the polling station in a private vehicle and return to quarantine as soon as their ballot had been cast.
On November 5, St. Vincent and the Grenadines will hold their general elections; the National Emergency Management Organization (NEMO) in the country is organizing the health compliance aspect of that process at the polls.
They have announced that "all eligible voters will be granted a temporary waiver of quarantine."
A comprehensive party position on this matter has not yet been released by the People's United Party, and despite the cry from the public and politicians alike, there is no indication that this position will change in time for the November 11 general elections.
Belize is the only country among other member CARICOM states that has actively disenfranchised eligible voters based on quarantine regulations in place to mitigate the COVID-19 pandemic.