We here at Belizean Legends want to send our deepest condolences to the family of one of Belize's legendary football players of the 1970s Belize football greatness, Raymond "Lee Mole" Alvarez, of the legendary Belizean football team, Berger 404, and before that team, the famous Independence, who sadly passed away this week.
In the book, Sports, Sin & Subversion, by Evan X Hyde, "Toro" or "Ramon", as he is also called, is described in one of the most beloved ways by the writer himself, who was a great Belizean football buff and sports enthusiast: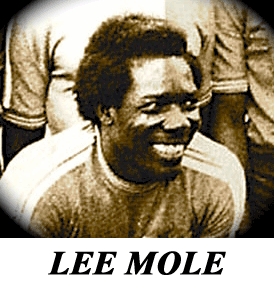 "Lee Ray, by the way, was one of the greatest I ever saw. And I'll close by saying this. If I had to win a game to save my life, Ramon Alvarez is the man I want over the ball. Toro truly loved a big game. He lived for the pageantry and the excitement and the crowd. It seemed to me that he always delivered when it had to be done."
"I've seen many great strikers in Belize – Mugger Garbutt, Don D Lino, Fred Martinez, Hashy Ferguson, Stobal Mayen, Rojo Arnold, Enrique Carballo, and the younger guys like Ricky Gongora, Turo Leslie, Maurice Francis, Erwin Contreras, Tilliman Nunez, and more. But Toro is my all-time guy."
Raymond "Toro" Alvarez was also the younger brother of another legendary Belizean football player, Serapio "Big Mole" Alvarez, also deceased.
May the memory and spirit of this incredible Belizean football player and striker spoken about in that way by one of his most admired fans, Evan X Hyde, live on among future Belizean football players of the present and future.
RIP, Raymond "Toro" Alvarez!
(Photos through the courtesy of Evan X Hyde's book, Sports, Sin & Subversion)