LAS VEGAS, Nevada, Mon. July 18, 2016–Four Belizeans who were convicted in Las Vegas, Nevada, USA, in January are facing prison terms and restitution fines in connection with their conviction for a benefits fraud scheme through which the family had defrauded federal agencies of roughly US$300,000 over a period of two years.
The man accused of being a mastermind in the scheme, Frederick Vernon Williams, 35, formerly of Zericote Street, Belize City, was sentenced today by US District Judge James C. Mahan to 87 months (just over 7 years) in prison plus 3 years of supervised release, and ordered to pay approximately US$297,000 in restitution, according to an announcement by US Attorney Daniel G. Bogden for the District of Nevada.
Bogden made the announcement via a press release today, indicating that Williams was the 4th family member sentenced in connection with the scheme. Williams had been slapped with a total of 20 criminal counts for conspiracy to commit mail fraud, aggravated identity theft, mail fraud, theft of government money, making a false statement in application for a passport, and making false citizenship claims.
"The defendants [Williams and three others] falsely stated on government paperwork that they were US citizens, and used false identities to steal federal benefits from multiple agencies, including the Departments of Labor, Agriculture, Education, Health and Human Services, and the Social Security Administration," said US Attorney Bogden.
The official release said that at sentencing, the judge found that Williams had been an organizer and leader in the scheme to defraud a group of federal agencies.
Another Belizean, Jacqueline Louisa Gentle, 27, was convicted of nine counts total, including the above charges, misuse of a US passport and misuse of a social security number. She was sentenced on June 29 to 65 months (in excess of 5 years) in prison and ordered to pay US$218,000 in restitution.
Denise Allison Williams, 37, Williams' wife, and his other sister, Carolyn Shelmadine Willis-Casey, 40, a former Belize Customs officer, were each convicted of one count of mail fraud, and sentenced on June 30 to two years of probation and 30 months in prison, respectively.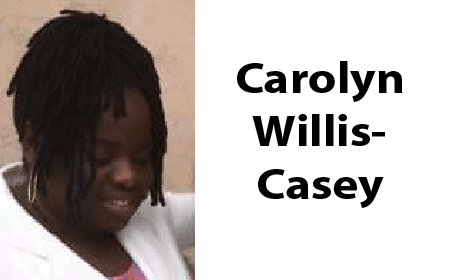 Court records and evidence submitted at trial indicate that from about August 2010 to June 2012, Frederick Williams and Jacqueline Gentle, citizens of Belize, conspired to register two fictitious companies: Luna Consulting and Centro America Export, with the State of Nevada, Department of Employment, Training, and Rehabilitation (DETR), Bogden detailed.
US authorities allege that after the companies were registered with DETR, the defendants conspired to submit fraudulent wage information for 16 fictitious employees, including themselves.
"After submitting the fraudulent wage information, the defendants submitted fraudulent unemployment compensation claims to DETR, and obtained unemployment compensation payments totaling approximately $218,000," Bogden, the US Attorney, detailed.
"The unemployment compensation payments were transferred to the defendants by means of Nevada debit cards mailed to the fictitious employees, which the defendants and co-defendants used to withdraw cash from ATM's," he added.
Bogden furthermore alleged that Frederick Williams and Gentle also made false statements in applications for US passports in which they claimed that their father was a US citizen. They also made false claims in other government paperwork that they are US citizens, and accessed US$33,184 in social security benefits, US$10,900 in Pell grants, US$33,814 in food stamp benefits, and US$1,132 in Medicaid benefits under false claims. (These bring the total to US$297,030.)
Denise Williams fraudulently received unemployment benefits in her name, and Carolyn Willis-Casey caused a notice for payment of unemployment benefits to be sent to her, said Bogden's report.
Williams faced deportation from the US in 2013. The Belizeans will likely face eventual deportation from the US to Belize.
(For more on this story, see "Belizean family guilty of US$300,000 scam!", which headlined the Sunday, January 24, 2016 edition of the Amandala.)