2020-02-06 – Xinhuanet– Wednesday saw 261 people walk out of the hospital after recovery, the National Health Commission said in its daily report.
Cured patients wave at the No.4 People's Hospital in Xining, northwest China's Qinghai Province, Feb. 5, 2020. Three pneumonia patients infected with the novel coronavirus were cured and discharged from the hospital on Wednesday. (Photo by Zhang Haidong/Xinhua)
BEIJING, Feb. 6 (Xinhua) — A total of 1,153 patients infected with the novel coronavirus had been discharged from the hospital after recovery by the end of Wednesday, Chinese health authorities announced Thursday. Wednesday saw 261 people walk out of the hospital after recovery, the National Health Commission said in its daily report. By the end of Wednesday, a total of 563 people had died of the disease and 28,018 confirmed cases of novel coronavirus infection had been reported in 31 provincial-level regions and the Xinjiang Production and Construction Corps in China.
Antiviral of Cuba among drugs used against coronavirus in China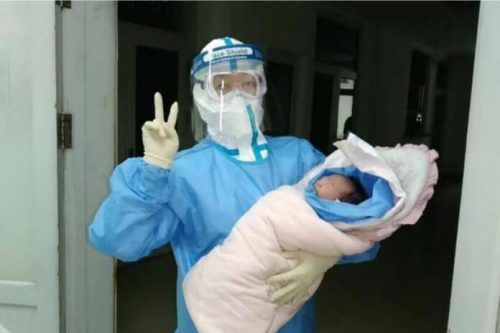 Woman with novel coronavirus pneumonia delivers healthy baby – XINHUANET, Feb. 3, 2020
Cubasi.cu
The recombinant Interferon Alfa 2B antiviral (IFNrec), a leading biotechnology product from Cuba, is one of the medicines used by China today in the treatments applied to patients with the coronavirus 2019-nCoV epidemic. Since last January 25, the ChangHeber mixed plant, located in the town of Changchun, Jilin province, has been preparing the drug because it is one of about 30 chosen by the National Health Commission for its potential to cure the respiratory condition, the Cuban ambassador, Carlos Miguel Pereira said. IFNrec is applied against viral infections caused by HIV, recurrent respiratory papillomatosis caused by human papillomavirus, accumulated condyloma, and hepatitis types B and C. It is also effective in therapies against different types of cancer. The ChangHeber Company, together with Biotech and Changchun Heber Biological Technology, are the result of the cooperation of Cuba and China in biotechnology, a sector with broad prospects for the implementation of joint projects.
Cuba sends doctors to China to strengthen care of its citizens for Coronavirus – Directoriocubano, Feb. 3, 2020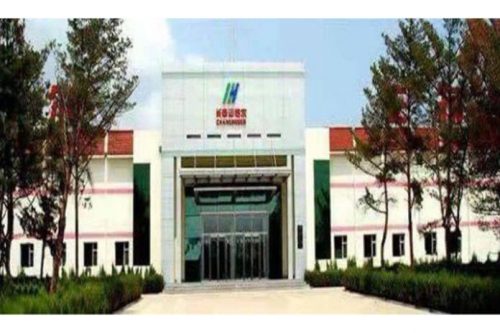 Cuban antiviral is used in China to counteract the coronavirus – Cubadebate, Feb. 6, 2020
The Asian giant is relentlessly battling against the coronavirus 2019-nCoV and its consequent pneumonia, which has left more than half a thousand dead and 25,000 infected and has forced a declaration of maximum emergency in 31 of its 34 administrative areas. The complexity of the epidemiological situation led the World Health Organization to declare a week ago the international emergency, with the concern that it will spread to countries with weak health systems. In the absence of an effective vaccine, China is treating patients with a combination of antivirals with products of traditional Chinese medicine, western drugs and equipment such as respirators, blood filters and so-called artificial lungs. Overall, clinical trials have been conducted using remdesivir, which is used against Ebola; to chloroquine phosphate, a pill against malaria; to ritonavir, used to treat HIV / AIDS infections, and Zavesca, effective in the breakdown of certain lipids.