BELIZE CITY, Wed. July 22, 2020– Hello, my favorite readers of my column CRICKET CORNER!
Before continuing the stats of the weekend games played, let me through this medium send me and my family's most sincere condolences to my dear brother, Mathias, on the sudden passing of his son, Samuel Hill (my nephew.) Sammy was killed over the weekend in the Cayo District. May his soul find perfect peace with his Maker.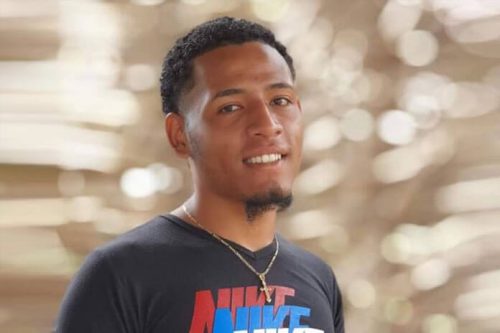 Let's continue now. Under the auspices of the Belize National Cricket Association, the Sir Barry Bowen/ Harrison Parks Cricket Competition continued over the weekend with some very exciting matches. In no particular order, here we go.
On Saturday, the 18th, at Landing, Bandits defeated Summer Fever, 217 to 146. For Bandits, Greg Scott scored 57, followed by Glenroy Reynolds with 43, who also took 3 wickets along with Orlando Banner with 3 wkts also. For Summer Fever, Jermaine Baizar scored 32, followed by Lloyd Casasola with 23. Kenton Young took 6 wkts.
Brilliant outsmarted Suga Boys, 126 to 46. For Brilliant, Shane Westby scored 34, while Brandon Lewis and Ravin Gillett took 3 wkts each. For Suga Boys, Jaime Wade scored 10, and Orvin Wade Sr. and Jr. took 3 wkts each.
Northern Spirit defeated Brave Union, 300 to 226. This particular game had to be decided by average, as night fell. For N/S, Marlon Rhaburn scored 93 and also took 3 wkts. For Brave Union, Wilhelm Casasola scored a whopping 112, and Gilbert Segura took 4 wkts.
Surprise lost to Western Eagles at Lemonal, 78 to 80 with 8 spares. Full stats were not available.
On the 19th, Surprise again lost; this time to Brilliant at Crooked Tree, 85 to 86 with 5 spares. For Surprise, K. August scored 31, and R. Lanza took 3 wkts. For Brilliant, Keagan Tillett scored 41, and Brandon Lewis took 4 wkts. Western Eagles turned over Brave Union, 57 to 60 with 8 spares. For Western Eagles, Brian Casasola, Jr. scored 19, and Jaron Pakeman took 5 wkts. For Brave Union, Cayrl Rodas scored 13, and Gilbert Segura took 1wkt. Sunrise lost to Berlan by a wide margin; stats were not readily available.
That ended a nice and enjoyable weekend of cricket.
The following games are scheduled for this weekend:
Saturday, July 25 – Sunrise vs Summer Fever at Lords Bank; Northern Spirit vs Rural Mix at Sandhill; Surprise vs Suga Boys at Lemonal; and Western Eagles vs Brilliant at Rancho. Brave Union rest.
Sunday, July 26 – Berlan vs Bandits at Landing; Rural Mix vs Brave Union at Isabella; Northern Spirit vs Surpise at Sandhill; and Western Eagles vs Suga Boys at Rancho. Brilliant rest.
That's all, folks! Until then, respect! Bye bye!