DANGRIGA, Stann Creek District, Wed. Nov. 13, 2019– Aba Isieni Cool Spot hosted a 10-week pool tournament for teams in Dangriga which saw the participation of 6 teams, each with 7 players. Of the 6 teams (One Blood, Griga Shooters, Wrecking Crew, Gunners, D'Invincibes, and D'Rebles), we had 3 teams that came out on top – Griga Shooters (First Place), One Blood (Second Place), Gunners (Third Place). The MVP for the tournament was Chris Banegas.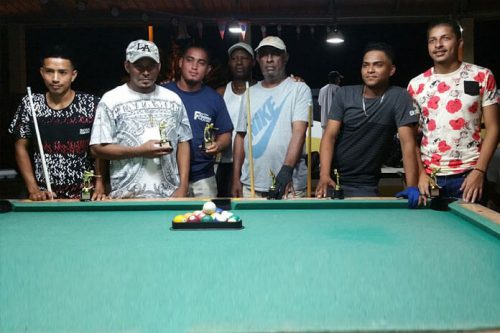 One Blood – 2nd Place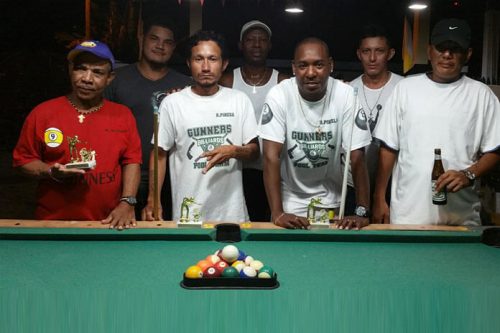 Gunners – 3rd Place
Thanks to Randy Avila, Earl Clare and The Trophy Depot who made this tournament a success. Next big tournament is the 2nd Annual Aba Isieni Cool Spot Tournament on the 18th and 19th November, which will see players from across the country participating in a 2-man team 8-ball tournament.
Feature photo: Griga Shooters – 1st Place