BELIZE CITY, Thurs. Feb. 20, 2020– The following "MEMO" on the Football Federation of Belize letterhead, with its logo attached, appeared on the FFB's Facebook web page a couple days ago. The memo was not signed by any FFB official, although it described the replacement of one of its highest technical officers, who has recently spoken out strongly, via email text, on irregularities connected to the holding of congresses by the FFB's district branch associations. The authenticity of such a memo not having been denied by the FFB, it has to be deduced that it came from the desk of the FFB secretariat, and thus with the blessing of the FFB President, at whose pleasure the General Secretary serves.
This occurrence is noteworthy, because this is an election year for the FFB, and the branch district associations are first holding their extraordinary congresses followed by their Ordinary Congresses to elect their executives to another 4-year term. The elected district association chairman and their deputies are expected then to represent their associations in voting at the FFB elections later this year. There is usually a suspicion that the FFB incumbent executive has an interest in seeing individuals leading the branch associations, who will cast their votes in their favor at the FFB elections.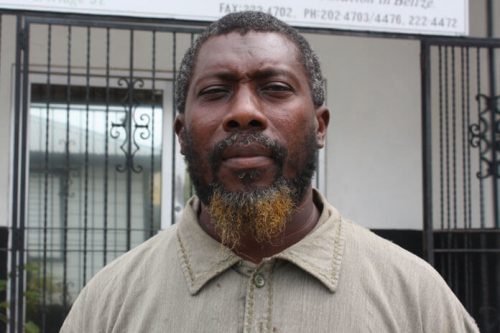 Idemuei Moss (former FFB Competitions Director and Club Licensing Manager)
A few years ago, the FFB election for president was an embarrassing fiasco featuring incumbent president Ruperto Vicente and then aspiring president, Sergio Chuc, where repeatedly deadlocked votes were accompanied by rumors of cash bribery being a major factor in the stalemate. Eventually, after about twenty rounds of deadlocked voting, FIFA/Concacaf mandated that vice-president, Marlon Kuylen hold over as acting president until new elections were called a year later, at which Sergio Chuc was eventually successful in his bid to become FFB president.
Below is our verbatim reproduction of the FFB memo:
MEMO
TO: Executive Members, FFB Staff, District Chairman, AO & TO
FROM: Football Federation of Belize
DATE: February 18th, 2020
SUBJECT: Reassignment of Portfolio
______________________________________
The FFB hereby welcomes to its secretariat Mr. Rafael Avila. Mr. Avila's now heads
the Competitions Department as Competitions Director with effect from February
18, 2020 replacing former Director Idemuei Moss.
The FFB thanks Bro Moss for his years of service to the FFB and wishes him all the
best in his future endeavors.
(Amandala Sports Ed. Comment: At this sports desk, we are saddened by the deafening silence from the FFB on the plight of the 3 champion clubs of the Belize District who were disenfranchised at the last Belize District Football Association (BDFA) Extraordinary Congress, despite the clubs penning very strong letters of complaint on February 8 to the FFB, FIFA and Concacaf. The only voice "crying in the wilderness" in support of justice for FC Elite, Barrack Road FC and Caesar Ridge FC was the FFB's own long serving Competitions Director and FIFA trained Club Licensing Manager, Idemuei (Nolbert) Moss. (Moss letter to G.S. on February 10) The FFB's response, it now seems, has been to terminate brother Moss's employment, and that touches a nerve here. Moss may have breached a protocol of the FFB, but there are such things as justice, "Fair Play," professional integrity and the Greater Good. As a founding member/partner along with brother Moss in the birth of the first semipro football league in Belize back in 1991, and as his co-worker in the pioneering Maya Mariculture of Belize in the early 1980s, I can vouch without reservation for the impeccable integrity of brother Idemuei Moss, which is more than I can say for certain individuals still closely involved with the FFB. There must be some mistake. It can't be, as it now seems, that we are going down "that road" again in the FFB. As committed and invested in the development of Belize football as brother Idemuei has been, for sure he remains a steadfast member of the "football family." In his own words to this sports desk, "I will never part ways with FFB. Those in authority at FFB parted ways with me.")
Feature photo: (l to r) Sergio Chuc (FFB President) and Cruz Gamez (FFB 2nd Vice-President in charge of district associations)