Photo: Elvis Polanco, deceased
by Charles Gladden
SAN PEDRO, Ambergris Caye, Mon. Jan. 23, 2023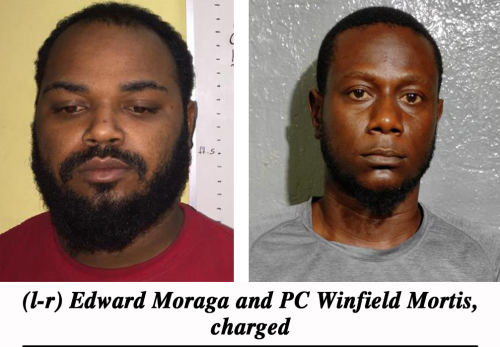 Former police officer Edward Moraga and PC Winfield Mortis were arrested and criminally charged with the murder of 43-year-old Elvis Polanco, an owner of a bar in San Pedro who was executed on Saturday, November 19, 2022 in the DFC area of San Pedro Town.
Polanco and his common-law wife, Thomasa Evelia Velasco Garcia, had been heading home in their golf cart at around 5:00 o'clock that morning when they were ambushed by a man who emerged from some bushes near the entrance to the Escalante Subdivision area and fired shots at the couple.
That man fled the scene after stealing Garcia's purse containing $12,000 in cash. Garcia had been wounded in the hand by the shots that were fired, while Polanco was seen lying on the ground with four gunshot injuries and was pronounced dead on arrival when he was transported to the San Pedro Polyclinic.
Both men accused of being involved in the shooting were arraigned in the Magistrate Court in San Pedro today, Monday, January 23. Commissioner of Police, Chester Williams later told local reporters, "We have shown over and over and over again that even though we do not get credit for it when our officers step out of line, we do what needs to be done to hold them accountable. We investigate as best we can to collect the evidence and hold them accountable."
"As a police organization we must ensure that we uphold the law, we must ensure that when the law is broken we take the necessary actions against those who break it, and when it involves our members we must be even more willing to make sure that we do what needs to be done to hold our members accountable, and that is what we have been doing," Williams further said.