My father, who is now 97, and the late Henry "Eagles" Usher were very good friends. The same was not true of the relationship between my mother, who was a Methodist NIP, and Mr. Usher's wife, the legendary "Miss Jane," who was, of course, a Roman Catholic PUP. So Mrs. Hyde and Mrs. Usher were merely cordial to each other.
My father played basketball on Mr. Usher's team, but my father was not a star, whereas "Eagles" Usher was considered the best basketballer in Belize during his time. My father, however, was a star footballer on the championship All Star team during the middle 1940s.
My father told me of a trip made by Belize (British Honduras) basketballers and footballers to play against teams in the republic of Honduras. I assume C.B. was on the football selection but not on the basketball selection. He told me that there was a clear difference in the treatment received by the basketballers and footballers from their Honduras hosts. The Belize basketballers were treated better than the footballers. This was a private conversation between me and my dad. We did not get into details, but we both knew that in those days in the colony the basketballers came from a higher social class than the footballers did.
Class is a pretty big deal here. We saw this when volleyball first came on the scene in the middle 1980s thereabouts. I will not go into details.
I bring up the subject of class because, in writing about Ludwig Lightburn in our midweek issue, I thought about the Golden Gloves tournaments in Belize which produced him, Eckert Lewis, Johnny Hyde, Roy "Slim Terror" Cadle, George Meighan, and all the young boxers who enjoyed such prestige amongst our young people in the colony.
I knew that it was the Jesuits from the United States who had introduced the very popular Golden Gloves boxing to our country, but I was surprised to hear from my dad that he considered Fr. Marion Ganey, S.J., the originator of Golden Gloves in Belize. I knew that Fr. Ganey enjoyed a well-deserved reputation as the founder of the credit union movement in Belize, but, to repeat, I was surprised to hear that he also deserved most of the credit for Golden Gloves.
Let me tell you something. Boxing was very, very big in Belize in the 1940s and 1950s, and the popularity of Golden Gloves contributed immensely to the popularity of the Roman Catholic priests who organized the tournaments. In turn, the Catholic faith grew in favor with black people in the old capital, and Catholicism was involved with the rise of the People's Committee and the People's United Party (PUP). Previous to the 1940s, Creole black people in Belize had almost all been Anglicans and Methodists.
I know that in the 1960s and 1970s, there were various boxing gyms in the old capital, but Golden Gloves as such no longer existed then, to the best of my knowledge. Boxing remained very popular in Belize in the 1970s, but the arrival of American cable television in the early 1980s ruined Belizean boxing, because our people began to see world class, pay-per-view boxing for free on local television in the comfort of their homes.
I went looking for my copy of YEARS OF GRACE: The History of Roman Catholic Evangelization in Belize (authored by Charles M. Woods, Sr.; J. Alexander Bennett; and Silvaana Udz). I wanted to see if the history of Catholicism in Belize could give me some insight into the story of Golden Gloves, its rise and fall, in Belize. But, I was totally disappointed. There was nothing on Golden Gloves in YEARS OF GRACE, although in the streets of the old capital Golden Gloves had been the key to a lot of Roman Catholic popularity, as I've said already.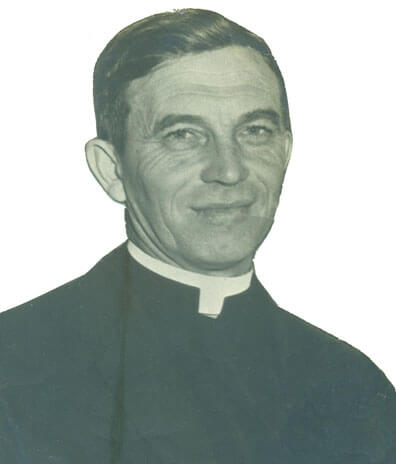 We can all see, I believe, that something began to go wrong in the streets of Belize City after political independence. Crack entered the streets around 1985, followed by the gang culture in 1987 and 1988. The gang culture introduced guns as a means of settling disputes among our young boys and young men, and now this murderous gang violence is going on for three decades around and amongst us and nobody really has any kind of lasting solution.
Competition amongst young boys and young men is an integral part of our growing up. For the majority of our youth, that competition used to feature sports, big time. Compared to the 1940s and 1950s and 1960s and 1970s, that sporting competition is no more. Our youth from different neighborhoods compete with high-powered guns today.
I have heard some people, and a few of them are not cynical or hostile where the youth are concerned, blame the emergence of semi-professionalism in Belizean sports for various problems in sports. These are Belizeans who hearken back to the days of amateurism with nostalgic longing. Boxing however, was professional from way back in the time of Ludwig and Eckert. The problem in Belizean sports is not the money in the hands of Belizean athletes: that money is "pilinky." What is the problem in Belizean sports? What is the problem with Belizean youth? Generally speaking, those who crusade for amateurism are from the higher classes.
Personally speaking, I believe I know what the problem is with our roots youth, but you don't want to hear what I think. You prefer for the same bloodshed to be taking place for thirty years, and for our political leaders and law enforcement authorities to be offering the same solutions over and over again.
COVID-19 has only made the prospects for real solutions appear even more difficult over the last six months. When I was a child, Roman Catholic church leaders went to the youth of this city. That is how, if you think about it, Ludwig Lightburn reached Madison Square Garden. Do you see any church leaders, from any denomination whatsoever, coming forward to attack our Southside crisis?
Ganey, Sutti, Carney, Puthoff, et alii, I respect your contributions. Unfortunately, you are no longer in the conversation. Independence means we Belizeans are the ones who should solve our own problems. I grieve for Belizean youth. They have been betrayed.