Police are not sure how she was shot, because other siblings were in the house
SAN PEDRO, Ambergris Caye, Mon. June 18, 2018– This morning, disturbing reports of a minor being shot in San Pedro began circulating. At the police press brief held this morning, ACP (Assistant Commissioner of Police) Joseph Myvette confirmed that 6-year-old Daisy Emily Acevedo sustained a fatal gunshot wound in the neck.
Around 7:45 a.m., the child was taken to the San Pedro Polyclinic, where she died while receiving treatment. Initial reports are that one of the children had been playing with a gun that was allegedly locked up in a drawer when it went off and the bullet hit her in the neck.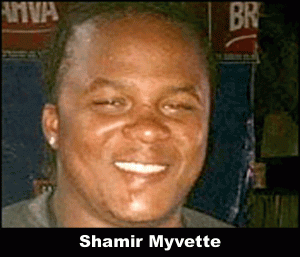 Although police cannot confirm how the child was shot, ACP Myvette said that the girl's stepfather, tour guide Shamir Myvett, 30, to whom the 9mm gun was licensed, has been detained and is cooperating with police.
At the time of the shooting, Myvett, the victim and her two siblings – ages 2 and 9 – were at home, since their mother had already left the house. Other reports suggest that there was a third, older child in the house as well when the horrible incident occurred.
Police are still investigating the matter.