BELIZE CITY, Mon. May 18, 2020– Last Wednesday, May 13, the government's Supplies Control Unit issued new prices for Liquid Petroleum Gas (LPG) or butane, ending speculation that the National  Gas Company Limited, which takes over the importation of LPG by order of government, was not ready to supply the country with the fuel.
Under an act of Parliament, government created the National Gas Company, giving it the exclusive right to import LPG into the country.
The group of Central American companies which had been importing the fuel took the government to court. In a lawsuit, the companies —Belize Western Energy Limited, Gas Tomza, and Zeta Gas, are alleging that their constitutional rights were violated due to the monopoly that was created when government created the National Gas Company and gave it the exclusive right to import LPG.
Last week when we asked Audrey Matura, one of the attorneys representing the LPG companies, about the status of the case that is before the Supreme Court, she told us that no date has been set as yet for the hearing.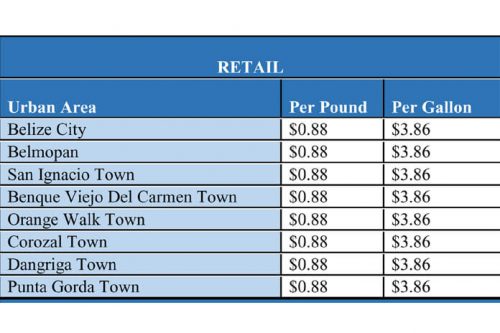 With the National Gas Company coming on-stream at the beginning of this month, the three LPG companies can no longer import the fuel, but will now have to buy it from the National Gas Company if they want to remain in business.
"The Supplies Control Unit (SCU) in the Ministry of Investment, Trade and Commerce hereby informs the public that effective today, May 13, 2020, new fixed controlled prices will be introduced for the sale of Liquefied Petroleum Gas (LPG). This change now reflects the sale by wholesale volume and retail sale by volume in both urban and rural areas," said the government press release.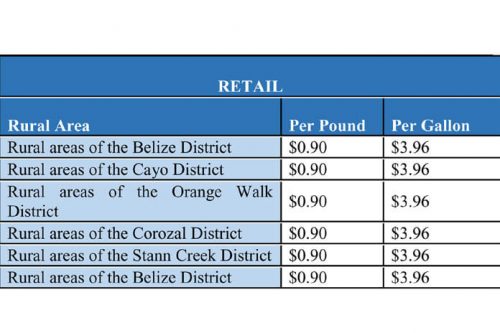 The release went on to explain, "Of note is that this price adjustment reflects an increase in the acquisition price of LPG.  This spike in acquisition is precipitated by cutbacks in production in major producing countries such as the United States, Mexico, Russia and OPEC."