BURRELL BOOM, Sun. Nov. 22, 2020– On Friday, November 20, at around 7:00 p.m., the Burrell Boom home of Garry Samuels, 53, was invaded by 6 men. Reports say that the men, who were wearing masks, entered the house and stole electronic items and jewellery totalling almost $20,000 in value.
The men tied up the entire family while they ransacked the house, and they then fled the scene.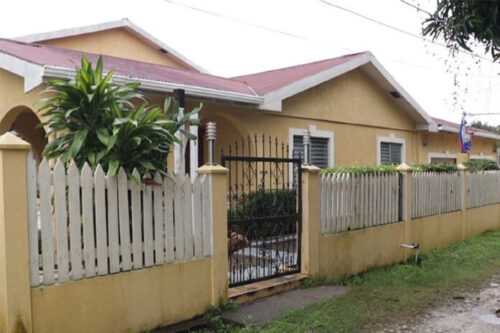 However, they were caught by police at Mile 14 on the George Price Highway while they were fleeing in a grey double cab Ford utility truck. All the men are from Belize City, according to Superintendent Alejandro Cowo, Officer Commanding Eastern Division Crime Investigation Branch, who said that "police were alerted as to the aggravated burglary and as a result, police intercepted the 6 men who were inside a vehicle."
"A search was conducted in the vehicle, which led to some of the items that were reported stolen from the house. As a result, police detained those 6 persons," Cowo said.
The detained men have since been charged for aggravated burglary. They are Donald Lemoth, 35; Shaquille Patnett, 23; Ryan Welcome, 32; Phillip Wallace, 32; Steven Palma, 21; and a 17-year-old minor.