BELIZE CITY, Mon. May 4, 2015–At press time tonight, relatives and friends of Denfield "LL" Bowen, Jr., 26, who has been missing since last Thursday, April 30, remain puzzled about his whereabouts.
Frantic searches which have been launched by those relatives and companions in the wake of his disappearance have yielded no trace of him, and his friends and family have reached the point where they fear the worst.
Today, Amandala spoke to Bowen's common-law wife, Claudine Dawson, 32, who told us that the stevedore, who resides with her at #69 Plues Street, Belize City, received a phone call and left home at about 5:20 p.m. last Thursday, and unfortunately, has not been seen or heard from since.
She said, "On Thursday evening, he called me and said, 'What up B? U deh bout? I di come'. He had left here around 5:20 p.m., and [later], at around 6:30 p.m., I started to wonder how come he has not reached back home yet. I thought he probably went somewhere, so I went to bathe and I borrowed his father's phone and called him [back], but I got no answer. I borrowed his cousin's phone and called again, but he still didn't answer."
"At around 8:00 p.m., I started to say that this is something strange, because this is not my husband because he would have already come home, since he had on the same clothes that he was wearing on Wednesday night", she continued.
After making repeated calls to Bowen's phone without success, Dawson decided to file a missing person's report with police last Friday morning, but when authorities did not reportedly treat the matter with a sense of urgency, the family and friends from the neighborhood formed search parties and went out looking for Bowen, but to no avail.
The next day, Saturday, they went back for assistance from police, and Dawson mentioned that three Crimes Investigations Branch (CIB) detectives went along with them to conduct another search; however, she asserted that the officers did a poor job of helping with the search efforts.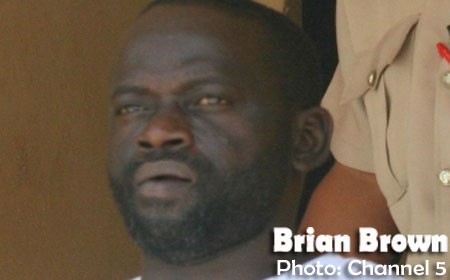 "We have kept calling him ever since, and we know that they probably must have killed him, because he is not someone who stays away from his home", Dawson told us, adding that, "if they have killed him, we just want to find his body and take him to bury him back in Gales Point, where he is from; that is the only way I will find closure."
She said that their hopes of finding him alive have dwindled significantly with every passing day, and that it has taken a massive toll on the family, especially his children, who keep asking about his whereabouts.
Bowen is known to associate with the notorious George Street "Gaza" gang which, credible police sources suggest, has been undergoing internal conflict between some of its members that has spiraled out of control over the past few weeks.
The feud, our sources say, may be drug-related and may have stemmed from the recent killing of George Street soldier, Mark Medina, Jr., 31, who was murdered execution-style on April 26 after reportedly going to pick up some items that were owed to him by someone he knew at #19 Iguana Street, Belize City.
The alleged bad blood has also led to the hospitalization of Brian Brown, 38, a prominent George Street affiliate who was reportedly injured following an explosion that occurred at his home in the Fabers Road Extension area of Belize City last Thursday night, sometime after the disappearance of Bowen.
The Police Press Office is yet to issue a release on that particular incident, but we understand that sometime after 7:00 p.m. last Thursday, a Molotov cocktail was supposedly thrown directly at a full gas tank in Brown's yard, which subsequently exploded and injured Brown, who was reportedly working in his garage at the time.
Bowen, who has four children – ages 1, 3, 4, and 6, in addition to an unborn child – was last seen wearing a white T-shirt with the words "RIP Kareem Lopez" on the front in red, and "ROBBERY" on the back, with a pair of yellow 3/4 cargo pants and a pair of green Nike slippers.
He is of dark complexion and slimly built, is about 5″ 8′ tall, has a low haircut, has a scar over his left eye, and has two gold front teeth.
Also of note is that his red two-door 1994 Mazda B400 pickup truck with license plates # BZC-36757 is also missing.
Police Press Officer, Raphael Martinez, confirmed to Amandala late this evening that while Brown is reportedly in a stable condition at the Karl Heusner Memorial Hospital, Bowen is yet to be located.
---
The Amandala is published twice a week, on Tuesdays and Fridays.
Find us on Facebook: http://www.facebook.com/AmandalaPress
Follow us on Twitter: http://twitter.com/AmandalaNews
Contact us HERE!