The son of Agriculture Minister Godwin Hulse was released on bail of $4,000; the charge of harm is in relation to charges made by his ex-girlfriend
BELMOPAN, Thurs. Dec. 19, 2019– Kenzel Hulse, 29, who is the son of Minister of Agriculture, Godwin Hulse, has been charged with harm of his ex-girlfriend, Nicole Usher, 23.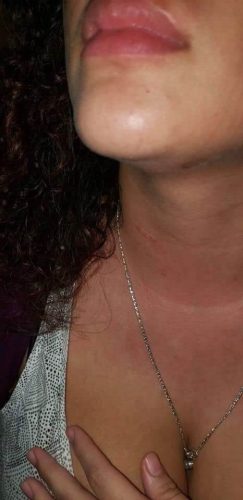 Hulse, who is a Belmopan resident, was arraigned yesterday in the Belmopan Magistrate's Court, where he appeared before Magistrate Johnelle Villanueva, who read the charge to him. He pleaded not guilty, and veteran police prosecutor Sgt. Clinton Magdaleno objected to bail being granted to him, because, he said, the offense is prevalent and a clear message must be sent, but Hulse's attorney, Hurl Hamilton, was able to convince the magistrate to grant his client bail.
Hulse was offered bail of $4,000 and a surety of the same amount, and was ordered to return to court on Wednesday, February 19, 2020.
The alleged incident for which Hulse was charged occurred on Tuesday evening in Hulse's car in front of Usher's house in Belmopan when he went to pick up their one-year-old baby girl.
In speaking to the media after the arraignment, Usher said that she and Hulse made an arrangement that the child would be in his care from 2:00 p.m. to 6:00 p.m. On Tuesday, he went to the house a little after 2:00 p.m., and when she brought the baby to him in the car, he closed the door and attacked her, Usher claimed to police.
Usher alleged to the media that the baby was in her arms and she could not defend herself.
Usher said that thought that she would become unconscious because of the attack, but he loosened one of his hands and threatened her with a weapon.
He then told her to get out of his car, and she then ran into her yard and began to cry.
Usher said that she then went to police and made a report about the incident, and Hulse was arrested.
Hurl Hamilton, Hulse's attorney, said that no charge pertaining to a weapon was mentioned in court.
In speaking to the media, also after the arraignment, Minister of Agriculture, Godwin Hulse, said that his son has been babysitting his one-year-old child from 2:00 p.m. to 6:00 p.m. daily for the past month, and it is unknown what happened in the car.
He said it was a matter of "she said, he said," and that no one else was in the car to see what really happened, but that the matter will come to light in court.
Kenzel Hulse alleged to police that Usher slapped him three times, but that he is not requesting court action.
Police said that a medico-legal form was issued to Nicole Usher, and on that form a doctor at the Western Regional Hospital classified her injury as harm. She was seen with scratches and bruises, which led to the charge of harm.
Kenzel Hulse did not comment to the media, but told them to talk to his attorney.