DANGRIGA, Sun. Mar. 8, 2015–Luk Ya 6, an art exhibition, was held in Dangriga over the weekend, in a showcase that featured 10 creative women.
The event was dedicated to the memory of Leocardia Bernadez Ruiz Mariano (1911 – 1998), popularly known as "Lady Lard," a Garifuna singer and composer.
The well-attended event was declared open at 2:30 p.m. at the Pen Cayetano Studio Gallery in Dangriga Town.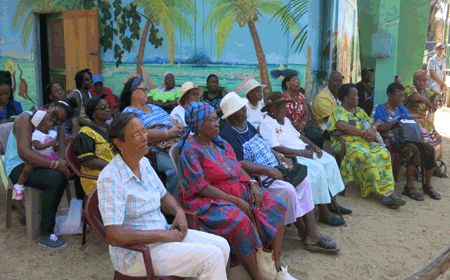 Organizers say that this year, the coordinators – Ingrid Cayetano and Michele Irving – decided to highlight not only women in art, but also women in music.
The program included education, history and entertainment under the theme "Women changing history, building futures, drivers of change".
After a welcome address by Michele Irving, the Girl Powa group presented the national anthem. Charles Mariano then spoke about his late grandmother.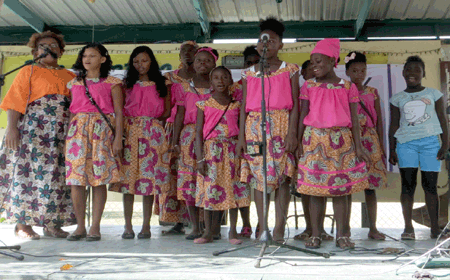 In another portion of the program, Dr. Peitra Arana presented parts of her research of oral history, including the genealogy of musicians, singers and composers.
Ingrid Cayetano also introduced the nine other featured artists: Kari Alter, Dr. Peitra Arana, Alice Bowman, Cecilia Castillo, Malí Cayetano, Michele Irving, Martha Nicholas, Aidra Rodriguez and Mercy Sabal.
The exhibition will remain on display until 5:00 p.m. on March 21.
It is being sponsored by the Women's Department, the National Institute of Culture and History (NICH) and the Pen Cayetano Studio Gallery.
(Photos courtesy Ingrid Cayetano)
Related Articles
Share
About Author
(0) Readers Comments