BELIZE CITY, Mon. Apr. 27, 2015–Fans witnessing the games on Saturday at the Smart 13 & Under tournament voiced their discontent with the playing surface of the MCC, which erupted into clouds of black dust whenever the players got into close tackles or kicked the ball. After being shut down for renovations for approximately eight months last year, the MCC is worse, much worse than it was before the closure last June. Besides being very uneven, the whole of the playing area has a top layer of black, dusty material that is loose and easily airborne, although most of the field has some grass cover.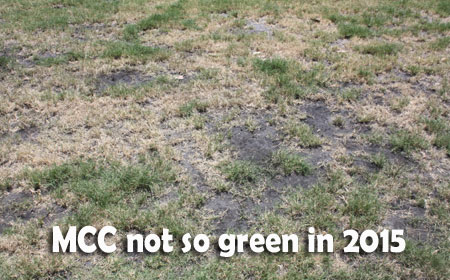 The black dust, which looks like ashes from some burnt material, cannot be good for the health of the young players, or fans downwind who must inhale this possibly toxic dust.
We need the MCC for tournament games, because the MCC is the best "demilitarized zone" for our young players from all across the city to converge and play with a feeling of relative safety. But something has to be done to the playing surface; a new layer of good material is needed.