BELIZE CITY, Thurs. Aug. 31, 2017–A fatal road traffic accident on the George Price Highway has claimed the life of a well-known Belize City businessman.
According to police reports, sometime after 8 o'clock this morning, Omar Ortiz, 46, was driving in a Toyota Prado from Belmopan to Belize City when he reportedly attempted to over take a Toyota 4Runner on a curve and lost control of his vehicle near Mahogany Heights.
Ortiz's vehicle, a cream Toyota Land Cruiser, reportedly flipped several times. His vehicle was severely damaged and he was trapped inside until help came. Once out of the vehicle, Ortiz complained of pain in his neck and body.
He was transported to the Belize Healthcare Partners hospital for medical attention, but succumbed to his injuries two hours later.
Ortiz has served in many managerial capacities throughout his professional career.
For the last eight years, Ortiz has been the managing director of ZITRO International Limited, a company which provides Western Union services as well as bill payment services and loans. He was responsible for the oversight of daily operations, as well as the long-term direction of the company.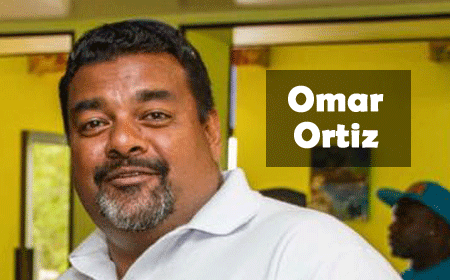 Since last May, Ortiz has also been the vice president of Galen University, his focus being to expand the range of services and programs offered by the university.
From 2012-2016, he was the director of the National Institute of Culture and History. Prior to this, from 2002 to 2009, he served as the manager of trade and finance for the Belize Chamber of Commerce and Industry.
From 1994 to 1996 he was the chief financial officer for Ramada Royal Reef Resort and Marina.
Ortiz, a Belama resident, leaves behind his wife, Liz, and their three children. Liz is the owner of KIDS Kouture on Mapp Street in Belize City.