I had a unique experience this week. A 15-year-old St. John's College student came to visit me at Kremandala on Partridge Street Monday afternoon. He was small, bespectacled, light-skinned, of Maya descent, and he lives with his parents on the Southside of Belize City. His main subjects are chemistry, biology, and physics, but he is interested in film making, which requires scripts, so for that reason he is looking at writing and writers, which brought him to us.
Now when we see students back here, it is usually because some teacher gave them a specific assignment which required their visiting Partridge if they wanted to get a good grade. But this young student had come here on his own, as far as I could figure out. This made him special.
I'm not sure whether to call my visitor a young boy or a young man. I guess I have to stay with "young student." He had made contact with me through the newspaper office, which is to say, he had e-mailed the newspaper, the mail went to the editor's desk and the editor forwarded it to me. I responded to the student through his e-mail address, and we arranged for him to come to Partridge.
During the course of our conversation, I invited in Ya Ya Marin-Coleman to help me assist the young student to clarify what exactly he wanted and to suggest lines along which he could best proceed. If you know Ya Ya, you know that she is boisterous, almost abusive, in her friendliness, and I found myself feeling protective towards the quiet young student, and expressing same to Ya Ya. She pretty much ignored me.
This encounter got me to thinking about some of our youth the same age as this student who are being sent out to kill other youth with guns. I thought about how hard the young student's parents are working to finance his education and to keep him focused on academic pursuits. I thought about some stalwart Mestizo families from my childhood – the Sosas (respect, Nachito), the Heredias, the Bautistas, the Alamillas, the Aguilars, the Perdomos, who stood strong in the city when they were a small minority. I thought about how our culture on the Southside has become so physical and violent and anti-academic. I thought about how September is going to be so much about the pelvis, and so little about the brain. I thought about Sydney Taegar, Leroy and Andrea Taegar's astrophysicist son, and I remembered how when my generation was growing up, students who were achieving were placed on a pedestal: on the Southside, yeah. I thought about a lot of things, trust me.
Let's look back at the city in the 1950s and 1960s. What we're trying to see is the disconnect between then and now, with respect to the class differences between our academic classes and our manual/technical working classes. Back then, if you went to high school and entered the civil service or some other office job, you might join the Newtown Club (at the Barracks) or the CBA (Colonial Band Association) at the corner of Prince Street and East Canal. If you worked on the waterfront or at the sawmill or you were a trucker, you would join the Cambridge Club on Church Street or Mike's Club on Regent Street West. So, there was separation. But, both the middle and working classes played sports, and they were always competing against each other in football, cricket, track and field, carom billiards, even boxing. There was a difference between the classes, but there was healthy, though sometimes grudging, respect between them. That respect began from a young age, because of the junior sports programs, which saw interaction among youth across the city, regardless of class, ethnicity, religion, academics, and so on.
Today, thousands of children are dropping out of school each year at 10, 11, 12 years of age, and headed to the streets. There are no sports programs which allow for them to compete against children their own age who continue in school and then go on to high school. The two streams of Belizean city youth have become seriously alienated from each other, and in thousands of cases that alienation has become permanent over the last quarter century. Thousands of street youth have been killed or incarcerated for extended periods.
The last program in the city where we saw high school youth and street youth playing with and competing against each other was the Princess Royal Youth Hostel Under-17 basketball tournament. This was a great program introduced in the early 1980s, I believe, by Billy Skeen. The semi-pro basketball champions of the 1990s, Kremandala Raiders, the original core of which came out of that Hostel tournament, fought hard as an organization to support the Under-17 tournament. Its value was greater than its appearance. But the politicians, except for Jorge Espat, had no time to pay attention. In fact, there were bourgeois Southsiders who categorically condemned sports as a frivolous distraction.
In the United States today, there are famous universities like Stanford and Notre Dame whose sports teams are among the very best in America, while some of their athletes are among the very best students in America and their academic programs are totally top shelf. You will find this to be the case at all American universities, that there are exceptional athletes who are also exceptional students. The two disciplines are not necessarily exclusionary.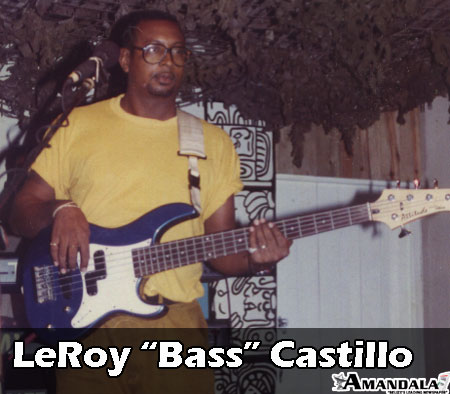 I would say to you now, however, that you have to eat in order to think. The brain is the most important organ in homo sapiens, but the stomach always demands primary attention. First, we must feed our people. Then, somehow, we Belizeans have to find a way back to the brain. This was the message of the late, great Leroy. In the city today, we have gone mad about the pelvis. We are being fed a load of bull. Our youth are being left on the academic and technological wayside. This was already an emergency decades ago. In Buckingham Palace, no one cares, no one ever cared. We are marching today, and proudly sing …