When I entered Belizean public life in 1969 at the age of 21, it was probably the case that my core belief was that African and Mayan (Indigenous) history should be taught to the children of Belize. I was confident that I was correct in such belief, so that the question of how many Belizeans agreed with me or not did not enter my mind. I was, in the words of the Japanese proverb which Leroy Taegar often quoted to us, a majority of one.
I knew that in proposing and promoting that core belief, I would be running head on into the educational wall which the major Christian churches, which controlled Belize's school system, had built over many decades to protect their school curricula. I knew that going contrary to the educational programs of the major Christian churches would be a rough ride, because Belize was controlled by powerful politicians who basically owed their electoral success to the fact of their having been blessed, so to speak, by the Christian clergy.
Although Belize, by and large, is a sinful place, almost all Belizeans give lip service to the Christian beliefs they have been taught out of the Holy Bible. If you enter the public fray with any concept which is not espoused by the Christian institutions, you must be prepared for a battering. I believed in 1969 that I was so prepared, and for sure this was the daring and folly of youth. But the journey was not all bad, you know. There were Belizeans, mostly young ones, who supported my core belief and enabled our organization to survive, that organization which established this newspaper in August of 1969.
Through the years, there have been a broad mass of Belizeans who made the Kremandala process survive and grow as a business venture. There are Belizeans out there who look to Kremandala for information and advice at critical times, such as during general election campaigns. Those Belizeans who look to Kremandala are a definite minority, to be sure, compared to those who look, in the first instance, for direction from the leadership of the ruling United Democratic Party (UDP) and the leadership of the Opposition People's United Party (PUP). Still, at Kremandala we owe a debt of gratitude to our true believers, minority and all.
There are several reasons I have not written this column for a few weeks, although I have continued to provide ideas in our newspaper editorials. The issue of whether or not Belize should vote next April for International Court of Justice (ICJ) arbitration on the Guatemalan claim is probably the most historic decision to be made in Belize since the June 1, 1797 decision to defend the settlement from a Spanish armada originating in the Yucatan. The ICJ issue cannot be avoided by any serious columnist or commentator.
In late January of 2010, the Citizens Organized for Liberty through Action (COLA) group, led at the time by Moses Sulph, held a demonstration in Belize City to protest comments made by Foreign Minister Wilfred Elrington late in 2009. I believe these comments were connected to the Special Agreement of 2008 signed between Guatemala and Belize, the Special Agreement being the substantive issue for the ICJ referendum decision. I believe the demonstration was sparked by Mr. Elrington's having described Belize's borders as "artificial."
I decided to demonstrate in the COLA march as a citizen, a mere participant. I had no input where COLA's route, tactics, and destination were concerned. The last time I had demonstrated was a couple years before when hundreds of us marched around Lord Michael Ashcroft's Belize Bank for a couple hours in the afternoon sun. In that case, I had had a lot of say in the planning.
The COLA march/rally in January of 2010 to protest Minister Elrington's loose use of language was not as successful as it might have been. At that time, a newspaper called The National Perspective had a specific anti-Kremandala bias as part of its agenda, so they headlined myself and Kremandala as those responsible for the march/rally and therefore deserving of the blame for its relative lack of success. (See the Sunday, January 7, 2010 issue of The National Perspective.)
In the aftermath of that experience, I made a personal decision not to involve myself again in any public process where I had no say. In the case of the ICJ referendum, I cannot afford to speak in a careless or cavalier manner. That is why I have been recently writing only editorially. There is nothing careless or cavalier about Amandala editorials.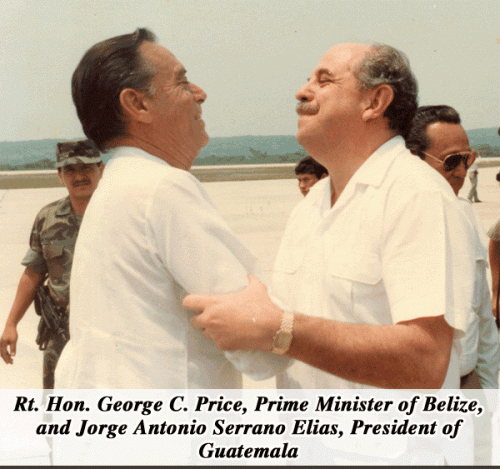 I have said in a recent editorial that it is the constitutional and/or moral responsibility of the Opposition PUP to take a definite party position on the ICJ referendum. As matters stand, the PUP is the second largest, second most important organized body of Belizeans, second only to the ruling UDP. Strictly speaking, the PUP, as a political party, only has to oppose when they are fighting elections against the ruling UDP, and when they sit on the Opposition side in the House of Representatives. But, it is possible to argue that next April's ICJ referendum is more important than any election ever in Belize's modern political history.
In February of 1969, the United Black Association for Development (UBAD) was constituted as a cultural movement. In August of 1970, however, following the Supreme Court trial and acquittal of two UBAD leaders on sedition charges, a decision was made to organize the group as a political party. In 1971 and 1972, the UBAD Party was led by executives elected in each year. The 1972 UBAD Party executive, a ten-member body, was the last such elected leadership. Of that 1972 executive, four officers have gone before us. Three of the six remaining 1972 officers have come out publicly against ICJ arbitration. Of the three officers who have not declared themselves, I am one of these. It is generally felt, I believe, that the atmosphere at Kremandala is more "no" than "yes," but Kremandala has not been categorical, as it were. It is probably safe to say, nevertheless, that I will end up siding with the former UBAD Party officers who are on the "no" record.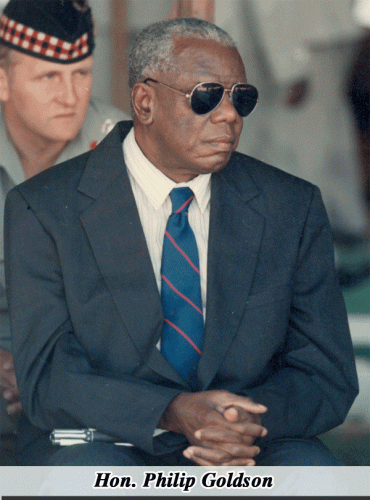 I am not trying to be cute. I respect the magnitude of the ICJ decision. For Belize, Guatemala represents an existential challenge. Consider the following. You know that I hold Hon. Philip Goldson in the highest of esteem. Recently, nevertheless, I have asked myself if it is possible that Mr. Goldson made a mistake in 1991 when he moved so quickly and so decisively against the Maritime Areas Act. The Maritime Areas Act was the bait for a very big fish – President Jorge Antonio Serrano Elias of Guatemala. I am not saying that Mr. Philip made a mistake. I am saying that I have asked myself if it is possible that he did. We are, of course, speculating with the benefit of 27 years of hindsight. The only reason I would discuss this with you publicly, dear readers, is that I want to impress upon you how much historical weight is involved at times like these.
It is being said that presently Belizeans don't have any time to pay attention to the ICJ referendum, because they have to deal with Christmas. My message to Belizeans today is that each of us Belizeans who has the right to vote on April 10, 2019, owes it to ourselves and the generations which will come after us to learn as much as we possibly can about the different arguments – yes and no. Yes, Christmas is Christmas, but your nation is your nation. Ask the Palestinians.
The likelihood is that, no matter what, a modicum of our individual decisions will involve emotion. There are heavy intellectual arguments to be made for both the yes and no positions. But many of us will end up, inevitably, making a gut decision. There are honest and qualified people on both sides of the debate where the presentations are concerned. On April 10, 2019, however, you and I will not be able to hold any presenter responsible for how we choose to vote. Yes or no – this is the decision of our Belizean lifetime.
Power to the people.