BELIZE CITY, Thurs. Sept. 3, 2020– The Queen of the Bay pageant has been held in Belize every year since 1945, and there has never been a lapse in the annual passing of the crown. This year, however, in the context of a pandemic that has changed the way almost everything is done, the organizers of the 75th Queen of the Bay were forced to hold the pageant in an adjusted format, and they did not disappoint with an online broadcast of a September celebrations mainstay.
On Saturday, August 29, the Queen of the Bay National Pageant was held at the Biltmore Plaza. After segments that included opening introductions and presentations of talent, as well as marches on the the stage, a question and answer segment and the execution of the most prestigious curtsy by each of the contestants, the new Queen of the Bay was announced to be 25-year-old Miss Belmopan, Myra Sibrian.
Queen of the Bay designate Myra also took home the Miss Eloquence award. In the question and answer segment, she was asked to share words of inspiration or encouragement with high school students during these challenging times as the country tries to deal with a pandemic. Her response centered on the importance of young people taking up the role of chief safeguards against the spread of the virus, and she noted that such a spread can only be stopped if we all play a role.
The 2nd runner up was Miss Stann Creek, Latrese Pastor, and 1st runner up was Miss San Ignacio/Santa Elena, Meesha Magdaleno.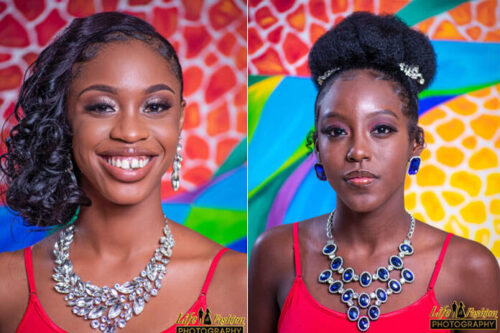 The titles of Miss Amity and Miss Photogenic were won by Miss Belize District, Kersha Pelayo, while Leah Correa of Corozal and Latresse Pastor of Stann Creek tied for best dressed.
Myra Sibrian, Queen of the Bay Belmopan, now becomes the Queen of the Bay designate for 2020/21, as Queen of the Bay 2019/2020, Kimberly Santos, ends her reign on September 10, 2020.