BELIZE CITY–Since the cyber-attacks against Belize Telemedia Limited (BTL) made the headlines four months ago, in July 2014, things have been relatively quiet on the telecommunications front, but customers in southern Belize, primarily those connected to SpeedNet/Smart, have been grappling with major connectivity issues, particularly over the span of the last two weeks, following a decision by the dominant provider – BTL, to slash the capacity provided to the company by 75%.
Ironically, Smart had entered into the agreement with BTL in July after it had problems with a former provider which had not built in redundancies in the system to ensure uninterrupted service to customers. It is against this backdrop that Smart said it decided to buy interim services from BTL until it could set up its own infrastructure in the south – an initiative it hopes to conclude by February 2015.
According to BTL, it had given Smart the requisite 30-day notice of its intention to terminate two 16-megabit links provided to SpeedNet, Smart's parent company.
Anthony Mahler, Smart's Chief Marketing Officer, said BTL's decision to pull the plug on Smart represents "unfair competition," coming on the heels of the company's announcement that it would get back 10,000 of its customers. Mahler said that Smart's revenue had been growing substantially, and with the latest troubles, the company has been issuing $15 free credit, free internet and gift cards to compensate customers for the degradation in service.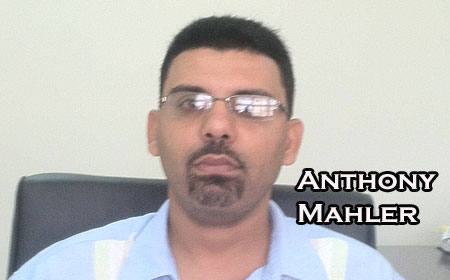 For its part, BTL contends that it has no choice but to terminate its services to SpeedNet, because of problems it had been experiencing with congestion on its southern network.
Mahler said that Smart had built up a network which has been operating fully independent of BTL's system – that was until July this year, when it ended its service agreement with Mike Dunker for providing network support services in the southern part of the country, between Independence and Punta Gorda.
SpeedNet/Smart decided to enter into a new service agreement with Belize Telemedia Limited, which Mahler said was to only be an interim agreement until the company could set up its own infrastructure.
At the time, said Mahler, they thought that the "hostility" between the company and BTL had ended.
The negotiations with BTL began in April and Smart was fully online with BTL on July 27, with BTL providing Smart with 16 megabits of capacity for the south, Mahler explained.
However, BTL wrote the company 5 weeks later and said that BTL needed the capacity to service its customers, Mahler added.
Subsequently, BTL has slashed the capacity provided to Smart down to 4 megabits, and they had indicated that the service would be terminated totally on Friday, November 14, Mahler explained.
The company said that the Public Utilities Commission had indicated that it could not intervene, and so the company resorted to the Supreme Court, asking for an injunction to stop BTL from terminating its service.
Mahler said that close to 7,000 customers are being impacted, because the reduction in capacity provided by BTL means that data, voice and SMS services have deteriorated substantially in the south.
While BTL's legal counsel, Rodwell Williams, SC, told the media last week that Smart had not advised the company that it was intending to resell the capacity it is buying from BTL, Smart's CEO, Ernesto Torres, said that this was clear in the documentation provided by Smart.
"This was no secret," he told us, pointing to communications between engineers from the two companies, as well as BTL's sales reps.
Torres did confirm that there is no formal, written infrastructure-sharing agreement between the companies, but said that the spirit and the intent of the agreement made between the two companies is just that.
Amandala sought further clarification from BTL on the scope of the agreement, but Dionne Miranda, BTL's Chief Customer Service Officer, told us that they had been advised by legal counsel Magali Perdomo that they should not make any further comments beyond what has been stated in the company's press release.
That release, issued on Friday, November 14, said that "Due to increased demands on its network, BTL can no longer provide the DTN [Disruption Tolerant Networking] Lines to Speednet while adequately satisfying its own demands and requirements in providing quality telecommunications services."
It added that, "BTL's entire objective for terminating the service was to eliminate congestion and to better serve the people of Toledo and the entire nation."
Meanwhile, the Supreme Court has set Monday, December 8, as the date on which they will hear Smart's application.
The companies were in preliminary court sessions last week, and BTL had indicated that it would "seek to maintain the quality within BTL's ability…"
Mahler said, though, that they have not seen any improvement in capacity provided by BTL, and so they will be asking the court to move up the date of the hearing, due to the urgency of the matter and the court's willingness to consider an earlier date for hearing.
Smart said that it had begun to implement plans to set up new infrastructure to support services in southern Belize, but they have found out that the public land on which they were hoping to set up their tower had since been bought by someone of Chinese nationality.
Torres said that Smart had had no problems with BTL since the dispute over interconnection culminated in August 2011.
He said that at BTL's last AGM, the company had announced that it would "take back" 10,000 customers from SpeedNet.