Highlights
— 01 September 2018
— by Courtney Menzies
BELIZE CITY, Thurs. Aug. 30, 2018– June of this year saw the start of the "Saint John's Cathedral 2018 Restoration Initiative", an initiative in which members of the restoration project are attempting to return the oldest church in Belize to its original magnificence. While these restorations are happening the church is still alive and well, with services continuing as usual.
The cathedral, built from bricks which had been used as ballast aboard ships, was constructed about 200 years ago, between 1812 and 1820, when Belize was the colony of British Honduras. It was initially a parish church but became a cathedral in 1891.
This church has served as a landmark and tourist attraction for many years, and will now be getting the restorative care it desperately needs. After the physical structure is fully restored a tour guide will be employed to take tourists on a proper tour of the cathedral.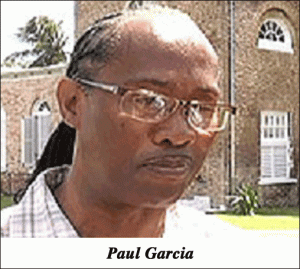 Today, we spoke with Paul Garcia, who is part of the restoration team, and he told us that the process will involve more than typical repairs such as the fixing of a door or window by a carpenter. Rather, the process will be an all-encompassing one that will address broken windows, out-of-place bricks, the leaking roof, and other worn or damaged parts of the structure that they have noticed that need to be cared for.
Garcia told us that two members of the project team, Paul Hunt and Gilroy Graham, have been tasked by the priest in charge of the cathedral, Father Lloyd Taylor, to see the project through.
He told us that the Anglican bishop, Philip Wright, estimates the restoration costs will amount to over a million dollars, and that US$100,000 of this cost was donated to them by the Ministry of Tourism, which in turn received a donation from the Taiwan government as a part of the "Downtown Rejuvenation Project." He said that they were very thankful to both the Ministry of Tourism and the Taiwan government for this donation.
Garcia informed us that the repairs that they have already done have depleted that donation, and they are now relying on support from donors to complete the project, which includes outer and inner repairs of the cathedral as well as some landscaping.
He said that they had expected to complete the project at the end of this month, but there is a need for even more repairs than they had initially predicted. However, most of the heavy work has already taken place, including repairs of the leaking roof, and they now expect the project to be finished in November of this year. Garcia said that since their expenditure has surpassed the amount of money they have been granted, they will need even more support from the public.
He said that anyone who is willing to donate can do so at the Atlantic Bank at their account:  "Saint John's Cathedral 2018 Restoration Initiative", account number 100295333.
Related Articles
Share
About Author
(0) Readers Comments