BELIZE CITY, Wed. June 3, 2020– In the digital age, piracy is easy. One only needs the technical knowledge and the necessary equipment to copy or transmit data via the World Wide Web, or to capture satellite signals and then rebroadcast them from one's own platform.
To engage in any of those practices is the piracy of intellectual property, against which there are enforceable laws in most countries.
So when cable television was first introduced in Belize shortly after independence in early 1982, all the signals Belizeans were receiving in their homes were being pirated from United States companies' satellites. Over the years, that has changed significantly.
One of Belize's biggest cable television providers, Channel Broadcasting Company (CBC), however, has been accused of pirating US intellectual property, and its owner is now facing a lawsuit in a US court.
While there are no specific details about the lawsuit, it has been reported locally that CBC's executive director and owner, Robert Reich, has been served with a lawsuit at his Miami, Florida home.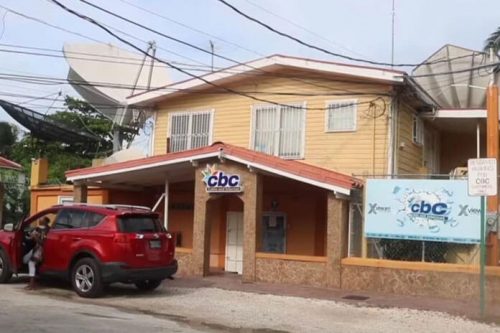 The lawsuit was filed by DISH Network, which is alleging that CBC has been pirating its satellite signals and using them on its television network.
News of the lawsuit against CBC in the US came as a surprise for cable broadcasters in Belize, who had recently signed agreements with US companies in order to avoid similar lawsuits.
Those agreements have resulted in higher cable bills for Belizean cable subscribers.
In its newscast last night, 7News reported that CBC would have issued a statement about the lawsuit, but so far, the company has not done so.
Today when we called CBC, we were told that Robert Reich was not in the office, and that he would not be making any comment on the lawsuit. The person who answered our call said he would notify the company's Human Resource Department that we had called.
According to a United States Justice Department publication entitled Prosecuting Intellectual Property crimes, "There are three essential copyright crimes: 1. Willful infringement 'for purposes of commercial advantage or private financial gain.' (17 U.S.C. 506 (a) (1) (A) )
"2. Willful infringement by 'the reproduction or distribution, including by electronic means, during any 180-day period, of 1 or more copies or phonorecords of 1 or more copyrighted works, which have a total retail value of more than $1,000 (17 U.S.C 506 (a) (1) (B).' Note that this type of infringement does not have a financial component.
"3. Willful infringement 'by the distribution of a work being prepared for commercial distribution, by making it available on a computer network accessible to members of the public, if such person knew or should have known that the work was intended for commercial distribution.' (17 U.S.C. 506 (a) (1) (C) (enacted in 2005).
"This violation, enacted in 2005, is commonly referred to as 'pre-release' piracy, and also does not have a financial component."
Apparently, the DISH Network lawsuit is a civil lawsuit, but violating US copyright laws is also a federal crime.
Feature photo: Robert Reich