BELIZE CITY, Mon. July 16, 2018– The CYDP (Conscious Youth Development Programme) held its two-week Under 15 Summer Camp from July 2 – 13 at the Yarborough Court and Field. The Camp had 100+ kids who participated in life skills through sports and swimming lessons (provided by Belize Defence Force personnel).
After daily life-skills training, the youths played football and basketball competitions; and at the end of the Camp, awards and medals were issued for performance along with back-to-school supplies.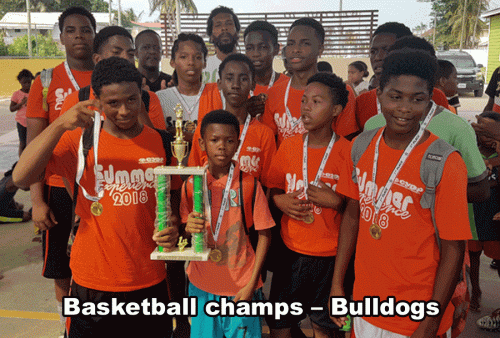 The basketball and football champions were as follows:
Basketball: 1st Place – Bulldogs; 2nd Place – Yabra; 3rd Place – Kraal Road; and MVP – Lyndon Gentle.
Football: 1st Place – Carlston FC; 2nd Place – Tut Bay; 3rd Place – City Boys. Individual awards were: Best
Goalkeeper – Devin Thurton; Best Defender – Shemar Gillett; Best Midfielder – Ervin Rhamdas; Best Forward &
Most Valuable Player – Michael Henry: Best Coach – Shawn Roches.
(Information and pictures courtesy CYDP)
Related Articles
Share
About Author
(0) Readers Comments