MANHATTAN, New York. Thurs. Nov. 25, 2021 — The 1965 slaying of world-renowned civil rights activist, Malcolm X, had stunned America, not only because it was a senseless act of violence against a man advocating for black rights, but because the trials and eventual convictions of the accused murderers were steeped in controversy from the onset. On February 21 of that year, in the Audobon Ballroom on Manhattan, New York, three gunmen had opened fire at Malcolm X while he delivered an address to an audience that included his three daughters and his pregnant wife.
At the time, a man formerly identified as Talmadge Hayer (who later changed his name to Mujahid Abdul Halim) was arrested by officers in the ballroom, while Norman 3X Butler was arrested five days later. The third suspect, Thomas 15X Johnson, would be arrested ten days after the shooting, and in less than a week, all three men – each belonging to the Nation of Islam, would be charged with first degree murder. Despite a confession by Talmadge Hayer and his assertion that Butler and Johnson were not present when the shooting occurred, as well as an abundance of testimony that corroborated the alibis of Norman 3X Butler (now Muhammad A. Aziz) and Thomas 15X Johnson (Khalil Islam at the time of his death), all three were convicted of murder and sentenced to life in prison one month later.
For decades to follow, there would be doubt casted on the ruling that saw Mr. Aziz and Mr. Islam imprisoned for over twenty years. However, following the publication of a Netflix documentary entitled Who Killed Malcolm X?, the District Attorney of Manhattan, Cyrus Vance, Jr., committed himself to revisiting the case alongside a group of additional investigators and the attorneys of Aziz and Islam. After twenty-two months of reviewing what records, statements and court documents remained available, D.A. Vance and team discovered that the Federal Bureau of Investigation (FBI) and the New York Police Department (NYPD) had withheld key information that could have led to the acquittals of Aziz and Islam.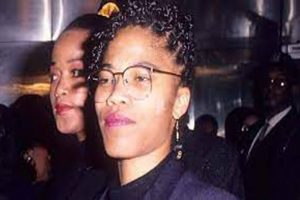 In their efforts, the D.A. and team uncovered details confirming the alibis of Aziz and Islam and witness statements pointing to different perpetrators — identifying William Bradley as the gunman who murdered Malcolm X. Other records also suggest that X's murder could have been avoided, as law enforcement was aware that the Nation of Islam was targeting him and his family; and documents even suggested that a reporter from a local New York news outlet had been tipped off that Malcolm X would be murdered on the morning of the attack.
Nonetheless, Muhammad A. Aziz, now eighty-three years old, would be imprisoned from 1966 to 1985, while Khalil Islam was jailed from 1966 to 1987 and passed away in 2009 at the age of seventy-four. Mujahid Abdul Halim, now eighty years old, on the other hand, was released on parole in 2010. Given the findings of the D.A., the very same court that had convicted Mr. Aziz and Mr. Islam has exonerated both men after both spent decades in confinement. While some have expressed their satisfaction with the ruling, others have condemned the U.S. justice system for what many would classify as yet another systematic act to upturn the lives of black people living in America. D.A. Vance conceded to this at the exoneration hearing of Aziz and Islam held on Thursday, November 18. At the hearing he apologized to both men and their families as well as the family of Malcolm X for "what were serious, unacceptable violations of law and the public trust." He went on to apologize on behalf of the nation's law enforcement for "this decades long injustice which has eroded public faith in institutions that are designed to guarantee equal protection of the law."
On Monday, however, just three days after the exoneration of Aziz and Islam, Malikah Shabazz, one of Malcolm's six daughters, was found dead in her home in Brooklyn, New York. Medical examiners have labeled her death "non-suspicious".