General
— 15 September 2018
— by Courtney Menzies
4 ½ MILES, GEORGE PRICE HIGHWAY, Tues. Sept. 11, 2018– On Monday of last week at about 10 p.m., Jeffrey Hernandez, 21, was cleaning the inside of a cement mixer at his worksite at AP Enterprise Cement Block Factory when the mixer was accidentally turned on, crushing him between the blade and the inside of the machine.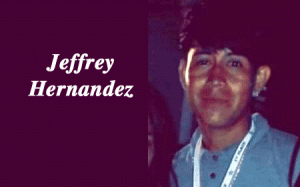 His cries alerted his co-workers, who turned off the machine and found a critically wounded Hernandez inside.  After about 2 hours, personnel from the National Fire Service and BERT were finally able to extract him from the machine, but the injuries to his midsection were too severe, and he died while being rushed to the hospital.
Some members of Jeffrey's family reported that they do not believe that the turning on of the machine was an accidental act, but they suspect it was an act of malice, and that whoever turned on the mixer wanted to kill Jeffrey.
However, Victor Hernandez, 18, who is not a relative of Victor, admitted that he accidentally, turned on the switch for the mixer, which resulted in the death of his coworker.
On Friday, September 7, police arrested and charged Victor, a construction worker from San Carlos in Orange Walk, for the crime of manslaughter by negligence.
Related Articles
Share
About Author
(0) Readers Comments